3 Ways Hawaiian Jewelry Pieces Go Beyond The Typical Bauble
These Paradise Collection heirloom necklaces, pendants and bracelets are made to last.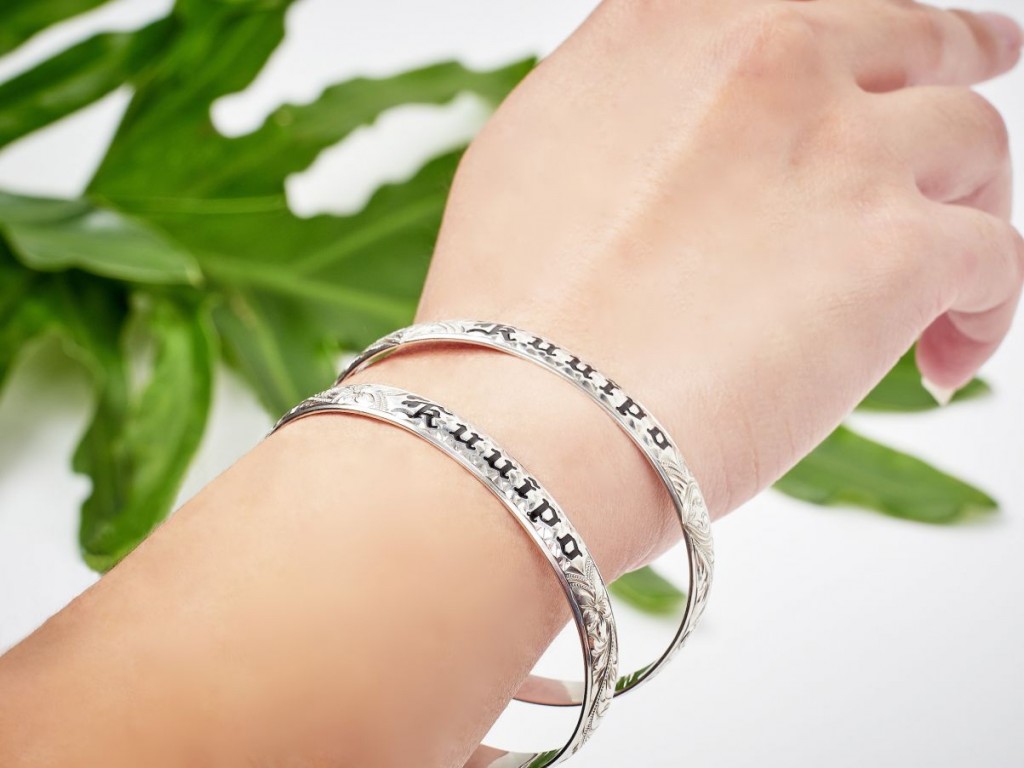 When you wear a piece of jewelry, what does it say? Does it speak to who you are, personalized with your own name? Does it last through the ages, a symbol of your family, heritage and culture? Or, does it tell a story about a place—the island you call home and the beauty of your surroundings?
Paradise Collection's line of intricate Hawaiian jewelry does just that. Made of 14-karat gold and sterling silver, these pendants, bracelets and rings are made to carry you into eternity—and then be passed down to your grandchildren, their grandchildren and their grandchildren after that. In other words: They're designed to be treasured, with gorgeous, classic craftsmanship and customizable engraving that make for beautiful and meaningful gifts, whatever the reason. As Ryan Leung of Paradise Collection says, "They're a piece of art that you can carry from generation to generation."
Here are some of the ways these heirloom creations are extra special:
Create a bond through time
The elegant designs make Paradise Collection's Hawaiian jewelry bracelets, pendants and rings standout statement pieces every day they're worn. What makes them really special, though, goes beyond the day-to-day. These are jewelry creations designed with a timeless quality in mind, as heirloom gifts that will last through the rigors of the years and serve as treasured reminders of the family members or loved ones who gifted them. "With a piece of jewelry that you pass on, you feel the love from your grandmother, or great-grandmother—from generations before," Leung says. "The jewelry that we make really lasts forever." Your love for each other is eternal—why shouldn't the token of your love be as well?
Mark a special occasion
There are times in life that stand out from the rest, and those are the times that Paradise Collection is here to celebrate. Because these pieces are made to last, with fine, high-quality metals, they are the perfect way to commemorate milestone events. Always popular, notes Leung, are Hawaiian jewelry graduation gifts, when proud family members bestow upon young graduates personalized pieces engraved with their name; it's a symbol of who they are and all that they can accomplish. And, thanks to Paradise Collection's unique heart-adorned engraving style, Leung notes a growing trend of the pieces being used as unique wedding rings.
Tell a beautiful island story
The Paradise Collection is a reflection of Hawai'i and the aloha that pervades it. After all, the Hawaiian jewelry tradition has persisted in the Islands through generations, with ornate engravings, romantic lettering, and distinctly Hawai'i-inspired motifs. The motifs in the Paradise Collection line tell the story of a life in the Islands: There's the delicate and sweet plumeria flower design, with its feminine allure and sparkling diamond-studded accents. There's the playful turtle design. And, of course, there's Paradise Collection's unique heart design, a special piece celebrating love and, always, aloha.
Paradise Collection, (888) 920-1211, paradisecollection.com