4 Great Waikiki Running Routes
Vacationing in Hawaii doesn't mean you have to abandon your exercise routine.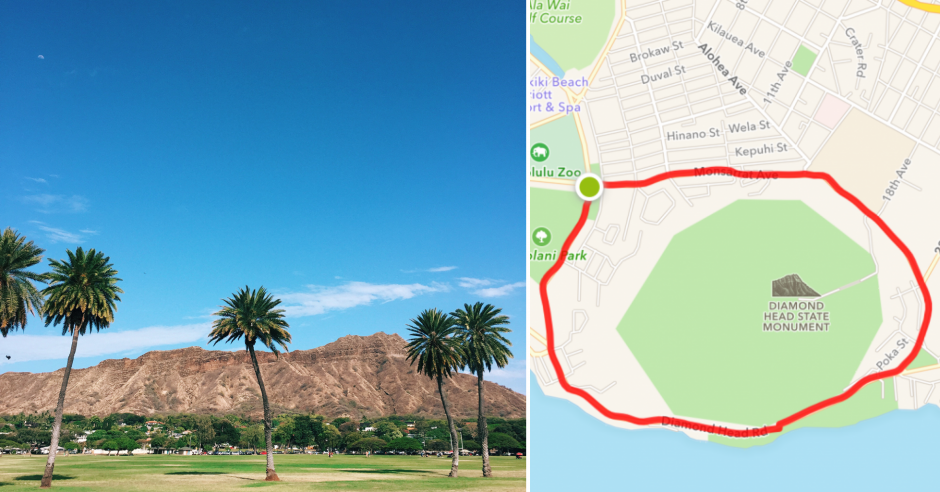 Sure, you're on vacation, and have been dreaming of relaxing on a white-sand beach with a shave ice in hand. But, vacationing in Hawaii doesn't mean you have to abandon your exercise routine. Local tried-and-true running routes can be found all around Waikiki, within walking (or warm up) distance of many hotels.
Magic Island (.75 Miles)
Adjacent to Ala Moana Beach Park, Magic Island (a manmade peninsula) has a .75-mile designated running path around and through its grassy lawns. Every turn is a scenic view, from the sandy lagoon by the ocean to the rows of yachts moored at the harbor. It's a fun and easy place to run, but we recommend going in the morning or around sunset on weekdays to avoid the crowds.
Ala Wai Canal (1.4 Miles)
Just two blocks north of Waikiki Beach is Ala Wai Boulevard, a 1.4-mile stretch of uninterrupted path, which offers completely flat concrete and a backdrop of the Koolau Mountain Range. This route has no crosswalks and very minimal foot traffic, and, if your timing is right, you may find yourself running alongside canoes being paddled back and forth in the canal, and probably right past you.
Kapiolani Park  (2 Miles)
On the Diamond Head side of Waikiki, Kalakaua Avenue turns into a runners' paradise with generous amounts of shade provided by palm tree after soaring palm tree. Stick to the left side of the park, so you won't have to cross the street when turning onto Paki Avenue, which is lined with banyan trees, some of which you get to run through. This route gives you unique views of Diamond Head before one final left turn onto Monsarrat Avenue for the finish. It's just three left turns, and 2 miles total.
Diamond Head Road (4 Miles)
A very popular run not too far from Waikiki is on the road that winds around Diamond Head. It's a  4-mile route with challenging inclines, merciful slopes and a pit stop with a breathtaking view (if the hill hasn't taken it already) overlooking Diamond Head Beach. Start on the corner of Paki and Monsarrat Avenues, and you can choose whether to run clockwise or counterclockwise. The run consists of one gradual incline and one much steeper incline on the ocean side of the crater. This run is intense and most enjoyable at sunrise or sunset.