4 splendid tours through Maui's sugar history
Sweet sights await on these excursions through Maui's sugar past, present and future.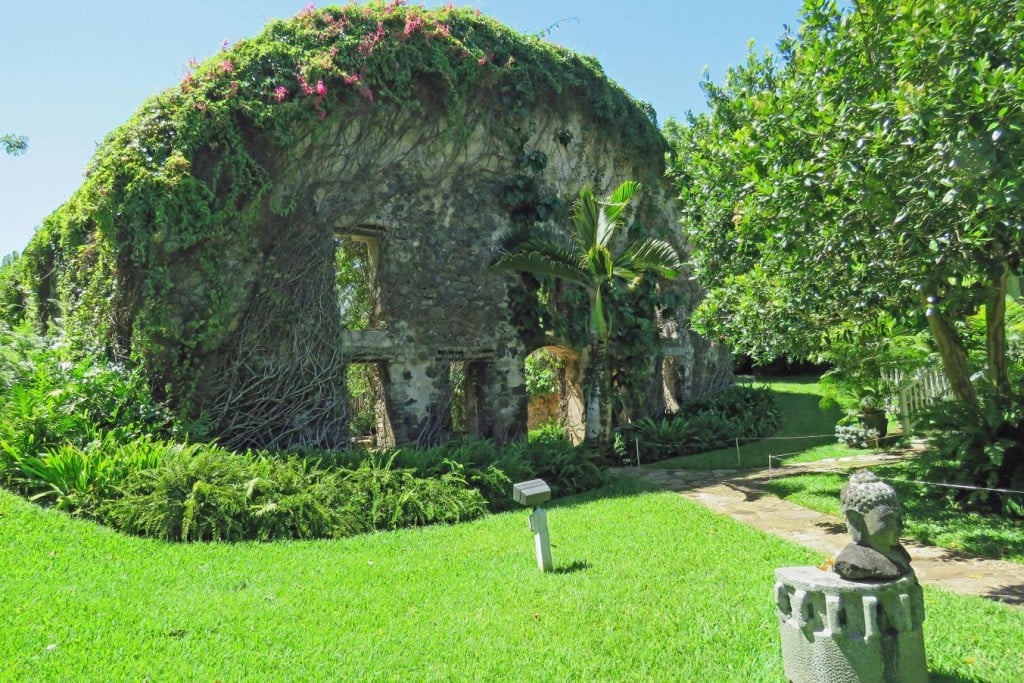 One of the first things a visitor to Maui sees are fields of swaying sugar cane. But Hawaii's last sugar plantation, Hawaiian Commercial & Sugar Company on Maui, closed this year, ending a historic era.
Sugar has had an interesting past throughout the Islands, especially on Maui, and the remnants of those plantations make for interesting touring. I hit up four places as I traveled through sugar's history and its evolution.
Alexander & Baldwin Sugar Museum
My start was at the Alexander & Baldwin Sugar Museum, directly across from the Hawaiian Commercial & Sugar Company facilities in Puunene. Located in the former home of the sugar mill's superintendent, this small museum packs a great deal of historical information. A short video (outdated, but interesting nevertheless) shows the process of harvesting the sugar and artifacts depict the stories of the laborers who worked the fields.
Although not advertised, the roads surrounding the plant contain other historical structures, including Puunene School, at East Camp 5 Road, built in 1922 by the sugar plantation and now on the National Register of Historic Places.
The museum has also been acquiring new items, mainly photographs not yet on display, from current workers at the mill who've been going through their archives and unearthing interesting documents of life on the mill as the plantation finishes its final harvest.
3957 Hansen Rd., sugarmuseum.com.
Haiku Mill
Next stop was the Haiku Mill in Haiku, one of the first sugar mills on Maui's north shore and the first mill of its kind in Hawaii to use steam engine technology to grind cane. In 1879, mill manager Samuel T. Alexander and Henry Perrine Baldwin built a new irrigation system that enabled them to move sugar operations, and Haiku Mill was abandoned.
The site was in ruins until about 20 years ago, when Sylvia Hamilton-Kerr bought the property and restored the gardens. The mill's ruins are surrounded by native and tropical plants, antique garden décor from Paris flea markets and Buddha statues—all of which blend together wonderfully.
Once only available for weddings and other events, in July the Haiku Mill opened for 45-minute botanical tours (Mondays and Wednesdays only). The tour ends under a chandelier hung from the biggest mango tree I've seen. We sipped from delicious mango lemonade and then wandered off to snap more photos of the glorious gardens.
250 Haiku Rd., haikumill.com.
Hui Noeau Visual Arts Center
Six miles outside Haiku, you'll find the Hui Noeau Visual Arts Center in Makawao. An often-overlooked gem by visitors, the center began as the plantation home of Harry Baldwin (Henry Perrine Baldwin's oldest son) and Harry's wife, Ethel. The home was built in 1917 and by 1934 already had an artistic pedigree; Ethel often invited artists to give classes for her group of friends. You can still attend art classes there or catch a visiting art lecture, but it's a pleasant afternoon stop as well. The grounds hold sugar mill ruins, as well as more than 70 plant and tree specimens. There are self-guided tours of the grounds, an art gallery inside the house, and one of the nicest gifts shops on Maui. No kitschy tourist gifts. Instead, more than 75 local artisans sell original art, pottery, jewelry and much more.
2841 Baldwin Ave., huinoeau.com.
Ocean Vodka Sugar Cane Farm
After all the walking, you'll surely be parched. Head to Ocean Vodka's 80-acre sugar cane farm and distillery in Kula. You've probably seen their distinctive vodka bottles—round, blue containers that mimic old glass fishing net floats. The vodka is distinctive, too, made from sugar cane that is grown and harvested organically and in a sustainable approach. Here, you get a short tour of the distillery that ends with a sampling of the company's vodka and rum. It's a far cry from the old sugar plantations, but this next step in Maui sugar is pretty sweet.
4051 Omaopio Rd., oceanvodka.com.