5 Hawaii shell jewelry pieces that make the perfect gift
Your days playing in the sand don't have to end, with these wearable reminders.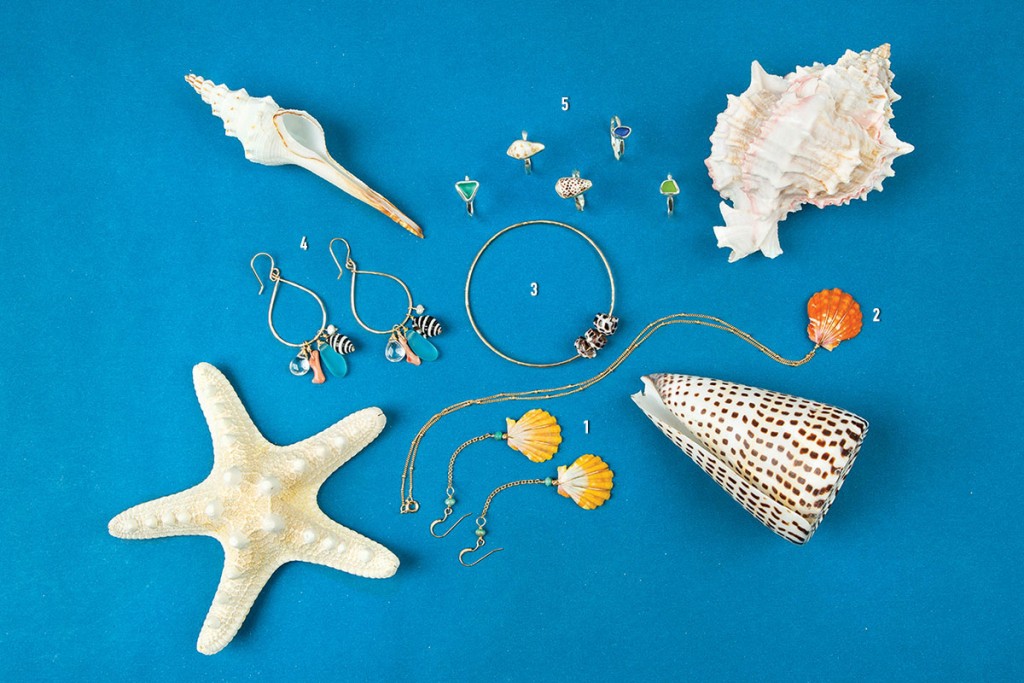 Missing the blue oceans and golden beaches of Hawaii? Here are a few beautiful reminders. Gift a loved one (or yourself) one of these island-made pieces featuring beautiful, natural ocean treasures.
1. Sunrise shell earrings, $170; Noelani, noelanihawaii.com.
2. Sunrise shell and gold necklace, from $55; Maimoda Jewelry, maimodajewelry.com.
3. Three puka-shell bangle; $58; Kiele, ki-ele.com.
4. Teardrop hoop earrings dangle shell, glass, coral, pearl and quartz, $38; Maimoda Jewelry, maimodajewelry.com.
5. Stackable sea glass and seashell rings, from $34; Peace of Hawaii Ocean Trends Co., peace-of-hawaii-ocean-trends.myshopify.com.