5 Hawaii shopping boutiques to upgrade your home and closet
Beautify your living spaces and wardrobe this season with a bit of the Islands.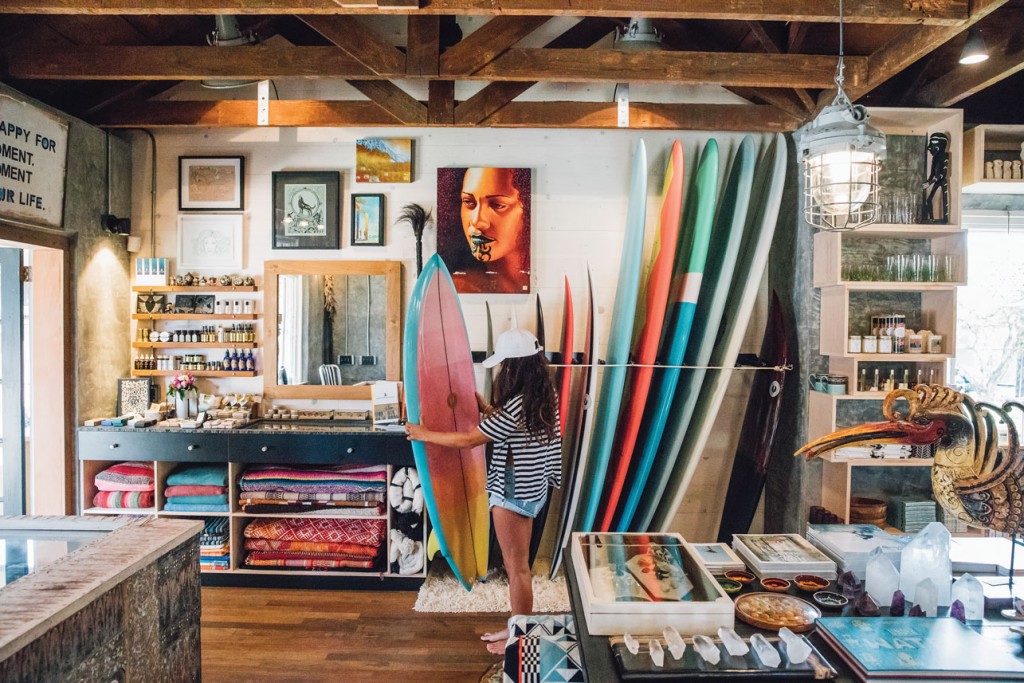 Rethink familiar designer stores in favor of these curated, quality boutiques that prove 
Hawaii really is a shopper's paradise. You'll leave with unique, sophisticated pieces 
for your home, office and wardrobe, guaranteed.
For the home
Escape into Hunter-Gatherer in Kilauea on Kauai and you've opened a treasure trove of curated furnishings—retro drop lights, monkeypod coffee tables and hand-carved Balinese stone vessels—that will leave any living space tropical, interesting and rich in story. New arrivals continuously line the shelves showcasing curiosities from around the globe. Now whenever you retire to any part of your home, there can be a valuable piece of Hawaii present. 4270 Kilauea Rd., Kilauea, Kauai, (808) 828-1388, huntergathererhawaii.com.
For the closet
Upgrade your next his and hers shopping escapade at Olive Boutique and Oliver Men's Shop, neighboring boutiques in Kailua. Shift dresses and jewelry are well-stocked at Olive, while graphic tees and aloha shirts line the racks of its male counterpart, Oliver. For a never-ending assortment of chic sundresses, drop into any Mahina location found across the Islands (there are 12 of them total), though we recommend its flagship store that started it all in Paia, Maui. It's attire fit for any sunny day in the Islands. Olive Boutique, 43 Kihapai St, Kailua, Oahu, (808) 263-9919; Oliver Men's Shop, 49 Kihapai St, Kailua, Oahu, (808) 261-6587; oliveandoliverhawaii.com • Mahina, 23 Baldwin Ave, Paia, Maui, (808) 579-9131, shopmahina.com.
For the street
As if Oahu's North Shore wasn't already effortlessly cool enough, Number 808 adds to the coast's laid-back modish reputation. Solid typography printed across washed tees and tailor fit dress shirts by way of Quality Peoples, a label co-founded by the boutique's co-owner John Esguerra, are a notable favorite. Another highlight: The store regularly acquires a new wave of vintage jackets with Hawaiiana touchstones that have a coast to coast appeal. 66-165 Kamehameha Hwy, Haleiwa, Oahu, facebook.com/number808.