5 Things That Make Hawaiʻi Homes Unique
From humble abodes to ones that embrace the great outdoors, there are a lot of reasons why Island homes are in a class of their own.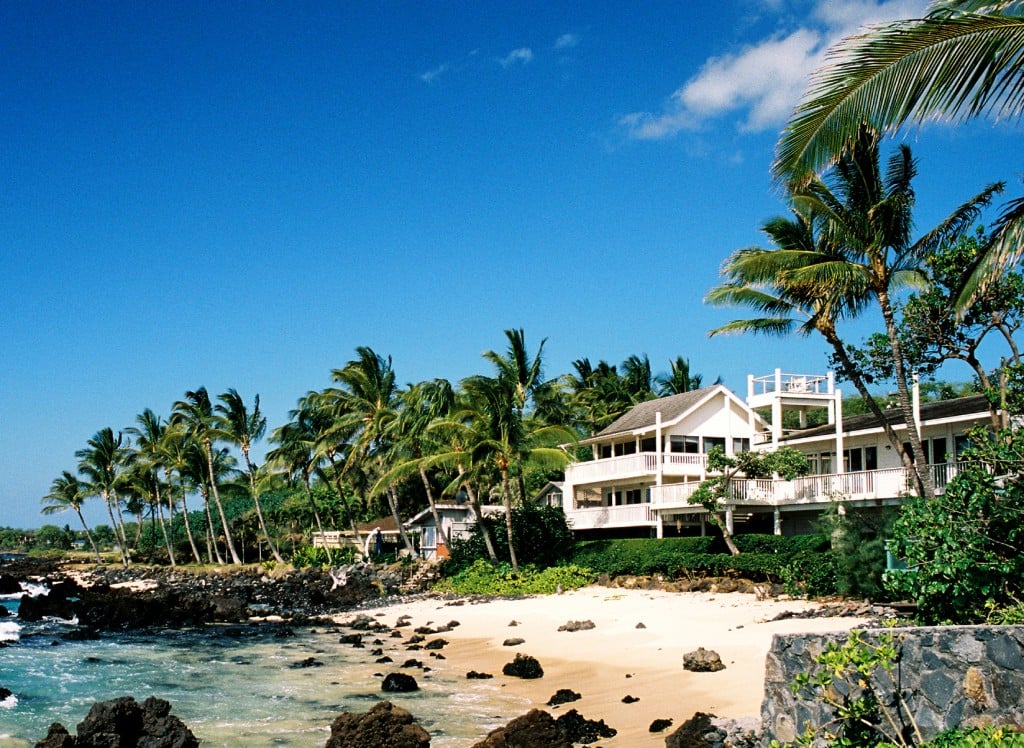 A Hawaiʻi home is really a thing of beauty. Regardless of where you are in the island chain, there are so many things that make every abode special, whether it's the unique mix of indoor and outdoor living space; the warmth of multigenerational living; or the comfort of a smaller, more humble lifestyle. Our friends at List Sotheby's International Realty, who know Hawaiʻi homes inside and out, have shared with us a few reasons why living in the Islands is unique.
1. Hawaiʻi Homes Embrace the Outdoors
With an abundance of natural splendor, warm tropical climes and year-round sunshine, Hawaiʻi homes have a way of mixing interior and outdoor living, says List Sotheby's International Realty agent Aileen Rodriguez-Chizer. "We incorporate the inside of our home with our outside spaces because we have such good weather year-round. Even if our interior space is very small we use our lānai as an added interior space." On the mainland, lānai—the Hawaiian word for porch or veranda—are seen as outdoor-areas only; in the Islands, the mixing of interior decor with these outdoor "rooms" pairs perfectly with the fresh air and sunshine of Hawaiʻi.
2. Single-Walled Construction
While the thought of not having interior insulation to protect yourself from the weather outside may seem frightening at first, it's a blessing in disguise here in Hawaiʻi. Many homes in the Islands feature a single-walled structure, says Rodriguez-Chizer. This means that homeowners are much more in tune and connected with the weather—not a bad thing since, as we've mentioned before, the weather's pretty nice here. In fact, the single-walled homes of Hawaiʻi are naturally warmed, and cooled, by the Islands' tropical moods—leading to comfortable living almost year-round. The more sweltering days can be easily remedied with a little air conditioning.
3. Humbler Homes
No, bigger does not always mean better, and while more square footage in your household would seem like a blessing, there's something to be said about the Islands' smaller, humbler abodes and the comfort they provide. "The sizes of Hawai'i homes are always smaller than what you'd find on the mainland," says List Sotheby's International Realty agent Scott Startsman. "This makes you live with less, and you end up collecting less junk because of it."
4. A Place to Call Home for Generations
In Hawaiʻi, it is not uncommon to see multiple generations of the same family all living under one roof or on the same property, says Rodriguez-Chizer: "We have many homes built on top of older homes and have three to four families living under one roof." Family is a vitally important aspect of local culture, and having your keiki (kids) growing up with their aunties and uncles, grandparents and cousins is a wonderful thing.
5. You Live in Hawaiʻi
The most obvious, but also most important, aspect of owning a home in Hawaiʻi is that you can actually call the Islands home. While most people will only spend a week or two tops in the Islands, being able to live in the Aloha State and experience its beautiful scenery, people and culture day in and day out is worth every penny. And whether you own a home along the bustling streets of Waikīkī or in the sleepy borough of Mānoa, there will always be postcard-perfect landmarks, beaches and more just around the corner.
Scott Startsman, Realtor, HI License RS-62384, (808) 291-5441, scott@hiestates.com. Visit his agent profile here.
Aileen Rodriguez-Chizer, Realtor License RB-18800, (808) 348-1782,  archizer@listsir.com. Find her agent profile page here.