5 things we love about Mililani, Oahu right now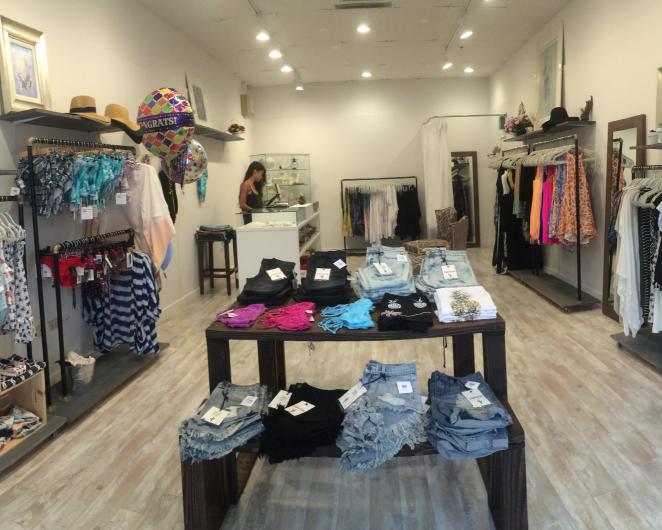 Chances are you have bypassed this Central Oahu town's exit signs, Mililani Mauka and Mililani Town, traveling en route to the North Shore. It's not exactly on the map as a hip beach town or bustling city that attracts visitors, but its most recent additions give new reasons to stop and hang around a bit.
Aside from Zippy's, Mililani didn't really have a sit-down breakfast spot until Rise & Shine Café opened its doors in 2013. It's a cozy spot serving up hearty portions for breakfast and lunch. Try its breakfast dishes. The corned beef hash, eggs benedict is made with cubed pieces of corned beef, a generous amount of hollandaise and chunks of fried potatoes on the side. For something sweet, try the banana mac-nut pancakes with coconut syrup. They're delicious. Open Monday through Sunday, 95-1057 Ainamakua Dr., (808) 260-9312, riseandshinecafeoahu.com.
Owner Sheri Kira had her own jewelry line, called Kira Hawaii, for about three years before deciding to open up her own boutique this past July. The store carries her jewelry line, handpicked selections of local and brand name clothing, and accessories for women and kids. Open Monday through Sunday, 95-1249 Meheula Pkwy., (808) 382-7330. Follow the store on Instagram at @kirahawaii.
DC comics? Check. Marvel comics? Check. Independent titles? Check. This is like a hidden gem for comic book lovers. Plus, the store sells vinyl figurines, other collectibles and toys. Best part? This well-kept shop will probably be less crowded than other comic book stores, so you can find what you're looking for with ease. Open Monday through Sunday, 95-1840 Meheula Pkwy., (808) 597-6981. Follow the store on Facebook.
This brewpub has outdoor patio seating and serves 36 different beers on tap, which includes some that were brewed in-house. Its extensive list of beers include ones from Kona Brewing, Maui Brewing and other far-flung places. Its menu also offers tapa-style foods, like flatbread pizzas, nachos and dips. Open Monday through Sunday, 11 a.m. to 2 p.m., 95-1830 Meheula Pkwy., (808)626-8277, tapsandappsbrewpub.com.
5. Mililani Ravine Park
Near Rise & Shine Café, Taps and Apps and Dragon's Lair is a well-groomed secluded park. Enter near the white gazebo and you'll see a paved walkway that runs through the uncongested park. The path isn't long and it's an easy stroll. Plus, the tall trees block out views of the roadways, so the serene environment is enough to make you want to linger. 95-1145 Lehiwa Dr.