5 Tips and Tricks for These Popular Hawaiʻi Beaches and Bays
From Waikīkī Beach to Papakōlea Beach and Honolua Bay, here are a few tips and tricks to make sure your beach day goes smoothly.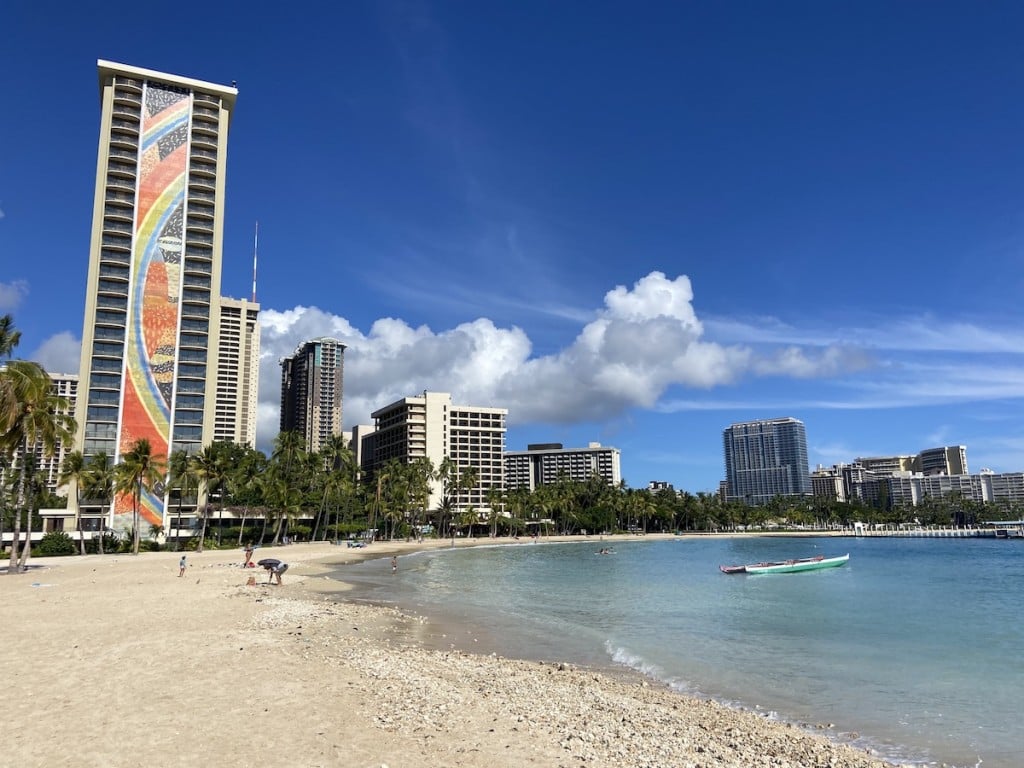 We love everything about the beaches in Hawai'i: the golden sand, the warm breeze, the lazy lapping of the ocean. But every beach, even those visitors and residents have deemed Hawaiʻi's favorites, has its own set of problems, from parking to just getting there in the first place. Here are a few tips to make sure your beach day, whether it's spent at Waikīkī Beach on Oʻahu or Papakōlea Beach on Hawaiʻi Island, goes smoothly.
Papakōlea Beach, Hawai'i Island
The hike to Papakōlea Beach is just over 5.5 miles roundtrip on a dirt road with very little shade, so bring a good hat, sunscreen and plenty of water.
Lanikai Beach, O'ahu
When it comes to finding parking near Lanikai Beach, two wheels are better than four. Renting a bike from The Bike Shop (bikeshophawaii.com) is your best bet if you want to hit the beach without a parking-induced headache.
Kē'ē Beach, Kaua'i
While parking may be free for Hawai'i residents at the new and improved Hā'ena State Park parking lot—which leads to Kē'ē Beach —visitors will have to pay $5 per vehicle ahead of time online at GoHaena.com.
Honolua Bay, Maui
Designated as a Marine Life Conservation District—meaning, fishing isn't allowed—this bay, just north of Kapalua, is teeming with marine life, from yellow tangs to akule (big-eyed scad) to Hawaiian sea turtles. Summers offer the best snorkeling conditions—winter months bring big surf—and the best spots are a quick swim into the bay from the beach.
Waikīkī Beach, O'ahu
Parking can be pricey—and hard to find—in Waikīkī. If you're going to spend the day here, we have a great alternative to metered street parking (that you may not find, anyway): the International Market Place (shopinternationalmarketplace.com), a quick walk to the beach. Spend $10 at any merchant and get free parking with validation for up to three hours. (The fourth hour is just $2.) Hit the surf, grab a cup of Kona coffee and a black sesame kouign amann from Kona Coffee Purveyors (konacoffeepurveyors.com) and your parking's free.