6 Cultural Ways to Reset in Hawaii
A guide to unique relaxation activities across Hawaii.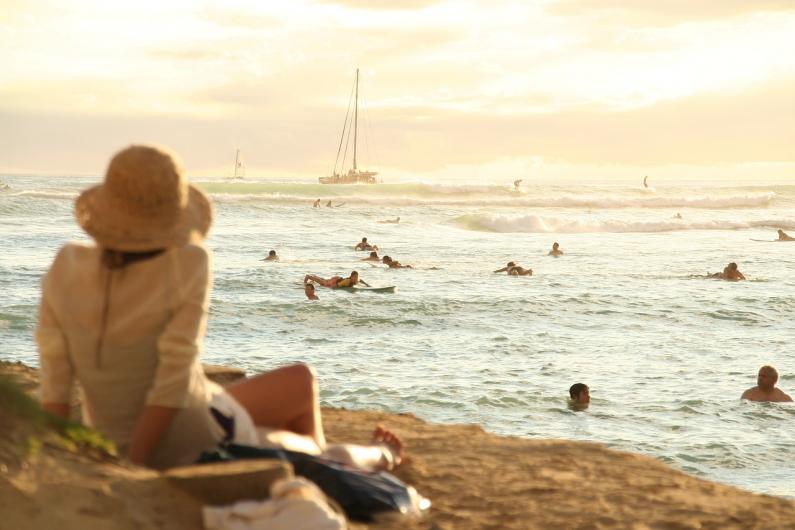 It's that time of year to examine your life real good…and press the pause button. These activities work for visitors and residents alike looking to travel into a stress-free zone.
1. Retreat into a yoga oasis.
It's no surprise that Hawaii is home to some of the top yoga retreats in the world. From the serene landscapes to being a magnet for some of the world's best teachers, practitioners gather across the Islands to get their chakras aligned.
Wanderlust this month at the Turtle Bay Resort on Oahu's North Shore is the next big mindful living festival to stimulate you physically and spiritually with yoga offerings. For something steady and consistent, there's the Kalani Oceanside Retreat on Hawaii Island, the largest retreat center in the Islands with multiple yoga studios and daily classes.
2. Indulge in lomi lomi.
Lomi in Hawaiian means "to rub, press, knead, massage" and experts in this Hawaiian massage use the strength of their arms and legs as a healing practice. Ancient Hawaiians used it to relax the body and remove spiritual blockage brought on by physical tension throughout the body. Spas and massage therapists across the Islands use this technique, which some people have considered life changing.
3. Visit a tropical Hindu monastery.
The doorway of Kauaiʻs Aadheenam monastery.
Photo: Wikimedia Commons
Kauai Aadheenam is a hidden 46-year-old Hindu monastery on the Garden Isle where nirvana awaits, considered by the religion to be one of the world's most important Hindu holy sites. The 24 monks who call this sanctuary home love sharing its significance and beauty with visitors giving a free guided tour once a week.
4. Drink awa.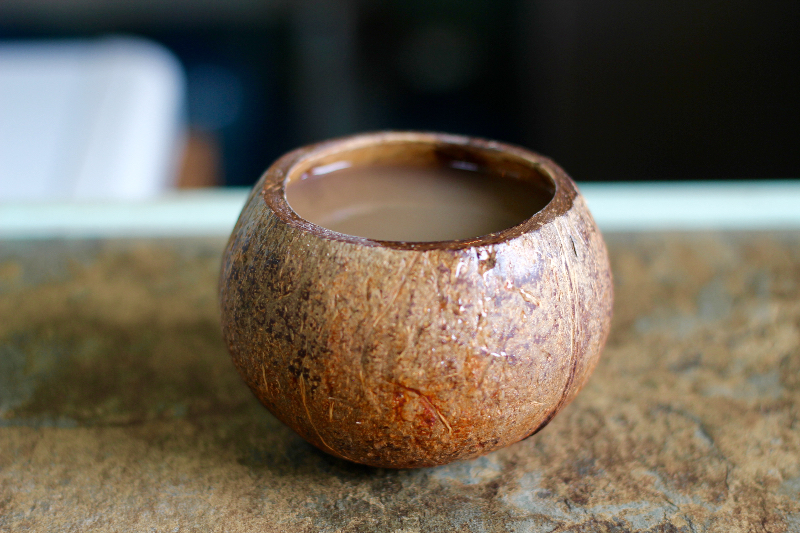 Hawaiians drink awa, made from the kava root, for therapeutic, medicinal and spiritual reasons. While often compared to alcohol, the affect is far more mellow and relaxing—the feeling is more akin to that afterglow feeling of spending all day at the beach. If you know where to look across the Islands, you'll be able to find places that brew it regularly like the new Pau Hana Kava Cafe in Wailuku on Maui or the Diamond Head Cove Health Bar in Honolulu on Oahu.
5. Reforest native plants to the aina (land).
Getting down to Earth and finding ways to care for the land is a really special way to pause and reflect on how we're all connected to the planet we live on. There are many volunteer opportunities across Hawaii to reforest and cultivate our native ecosystem with endemic plants whose extinction is always a pressing issue. Hui Hoolana on Molokai cultivates some of hte most rare and endangered plants in the world and Frolic Hawaii is soon launching a Hawaiian wellness tour with Hawaiian Fresh Farms where reforestation is a key component to this excursion.
6. Find your beach.
A go-to favorite any time of year. Whether it's for surfing, swimming or to just lie out, beaches are a huge component of ancient and contemporary life in Hawaii and they are a plenty, but it takes time to find the one that speaks to you.