6 Hawaii hotels among Travel + Leisure "World's Best"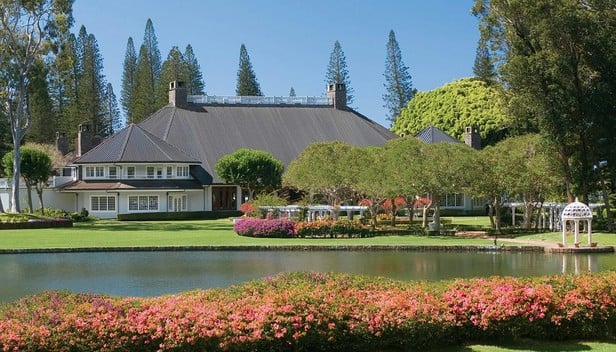 When you're named one of the best in the entire world, you must be something special. And, in this case, we agree.
Travel + Leisure Magazine's 2008 World's Best Awards were recently announced, and six Hawaii hotels were featured on the annual readers' survey.
T +L readers gave their views on everything from best rental car service to favorite island. (Hawaii is conspicuously absent from the top of this category. We'll be sure to take it up with the editors of T + L later).
The highest ranking Hawaii hotel? The Four Seasons Resort Lanai, The Lodge at Koele. Overall, it came in at No. 15 on the 100-spot list, giving some big love for the miniscule island.
Our very own Web Editor Derek Paiva was especially enthused by the news, seeing as how he's proven a big fan of the island and the resort. His Lanai sojourns have been well documented here.
Yes, we're all jealous.
We agree that the lodge is quality. Tucked away in the highlands of Lanai, the Lodge at Koele conveys the laidback spirit of the island that visitors have long loved. The resort grounds are gorgeous and verdant, and the resort has all the amenities of a world-class establishment including two top-notch golf courses.
Congrats to the management and staff of the Lodge at Koele, and their peers at all the other great Hawaii hotels and resorts that made T + L readers' cut. We'll be at all of your doorsteps soon enough.
Here are the hotels in order of their placement on the list:
No. 15: Four Seasons Resort Lanai, The Lodge at Koele, Lanai
No. 26: Four Seasons Resort Maui at Wailea, Maui
No. 27: Four Seasons Resort Hualalai, Big Island
No. 44: Halekulani, Oahu
No. 68: Hotel Hana-Maui & Honua Spa, Maui
No. 85: Fairmont Kea Lani, Maui