6 modern mai tais worth sipping on in Honolulu
The classic drink has evolved into delightful variations at bars around Honolulu.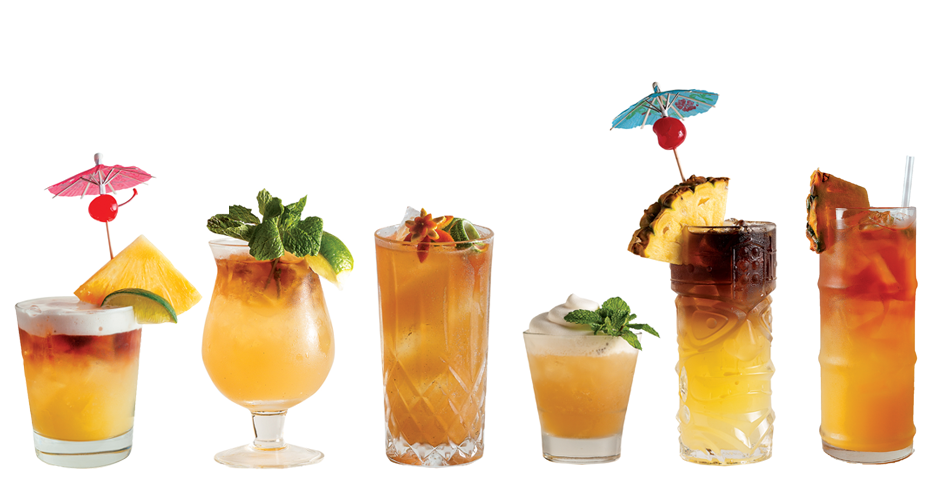 The classic drink has evolved into delightful variations at bars around Honolulu. Try these six the next time you find yourself wanting to wind down with a drink in hand in Honolulu.
The White Wash at Mai Tai Bar
The Royal Hawaiian has been perfecting mai tais since the '50s, and is also producing satisfying spin-offs, like the White Wash, at its popular bar. The drink is mixed with Old Lahaina Silver Rum, Pierre Ferrand Dry Orange Curaçao, orgeat, fresh lime and pineapple juice, and is topped with two floats: Old Lahaina Dark Rum and a coconut-y foam. $12, 2259 Kalakaua Ave., Waikiki.
Skinny Mai Tai at Bill's Sydney
If you're watching your beach-body figure, this mai tai, with Bacardi Black rum, Disarrono amaretto, pineapple and lime juices, has far less rum (read: calories) than others, and still tastes great. $10, 280 Beach Walk, Waikiki.
Carbonated Mai Tai at Pint & Jigger
You'll find tiny bubbles in this mai tai—the only carbonated mai tai we've encountered, giving it a fun, unexpected texture. Its lengthy list of ingredients—Pierre Ferrand Dry Orange Curaçao, Fratello Hazelnut Liqueur, El Dorado 5-year-old rum, Ron Matusalem Rum, Tuaca liqueur, lime juice, orgeat and a coffee-infused dark rum float—is so well-balanced it tastes refreshing. $10, 1936 S. King St., Honolulu.
The Mai Thai at Bevy
Of course Honolulu's trendy neighborhood bar would have a handcrafted mai tai on its menu, with a twist. It includes lemongrass syrup, lime juice, falernum, Bacardi aged rum, orange curaçao
and a candied-ginger foam. $10, 661 Auahi St., Kakaako.
The E Hoo Pau Mai Tai at Bar Leather Apron
The hand-carved tiki exhaling smoke from its scowling mouth contains the 2015 winning World's Best Mai Tai. It's concocted by mixing raisin-infused El Dorado 8-year rum, coconut-water syrup, spiced orgeat, lime, 'ōhi'a blossom honey and absinthe. $18, 745 Fort St., Downtown
Mai-Tai at La Mariana Sailing Club
Hawaii's last original tiki bar serves one of the best classic mai tais on the island, with Trader Vic's white and dark rum, orange curaçao, orgeat, sweet and sour and pineapple juice. $7, 50 Sand Island Access Road, Honolulu.
---
This article was originally published in the July/August 2016 issue of HAWAI'I Magazine.