6 Perfect Photo Tips and Places for When You're on Vacation in Hawai'i by Wanderluststyle Blog
Maryrose and Reid Hicks of the Wanderlustyle Blog share their tips on how and where to take the perfect photo on your next vacation to O'ahu—you know, the one that will make your co-workers jealous.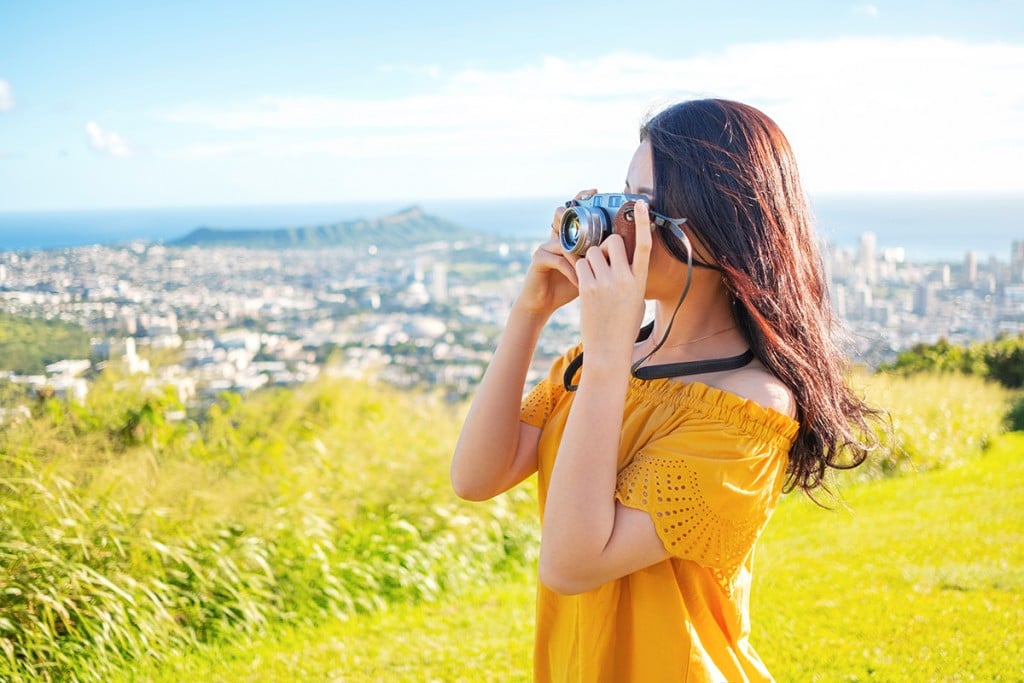 1. Leonard's Bakery, 933 Kapahulu Ave., Honolulu
Don't let the long line stop you from getting those delectable malasadas!
2. Makai Research Pier, Kalaniana'ole Highway, Waimānalo
3. The Sunrise Shack, 59-158 Kamehameha Highway, Hale'iwa
Fuel up your day with an organic coffee and healthy bites at the cutest shack!
4. Angel Wings in front of Anahulu's Shave Ice, 62-620 Kamehameha Highway, Hale'iwa
5. Pow! Wow! Hawai'i Murals, Kaka'ako
Explore the most colorful and artistic spot in Honolulu!
6. Lanikai Pillbox, Ka'iwa Ridge, Kailua
If you go for sunrise, bring a flashlight. If you go during the day, bring sun protection.