8 Coffee Farming Questions Answered
Who better to answer these than the experts at Kauaʻi Coffee Co., the largest coffee grower in the U.S.?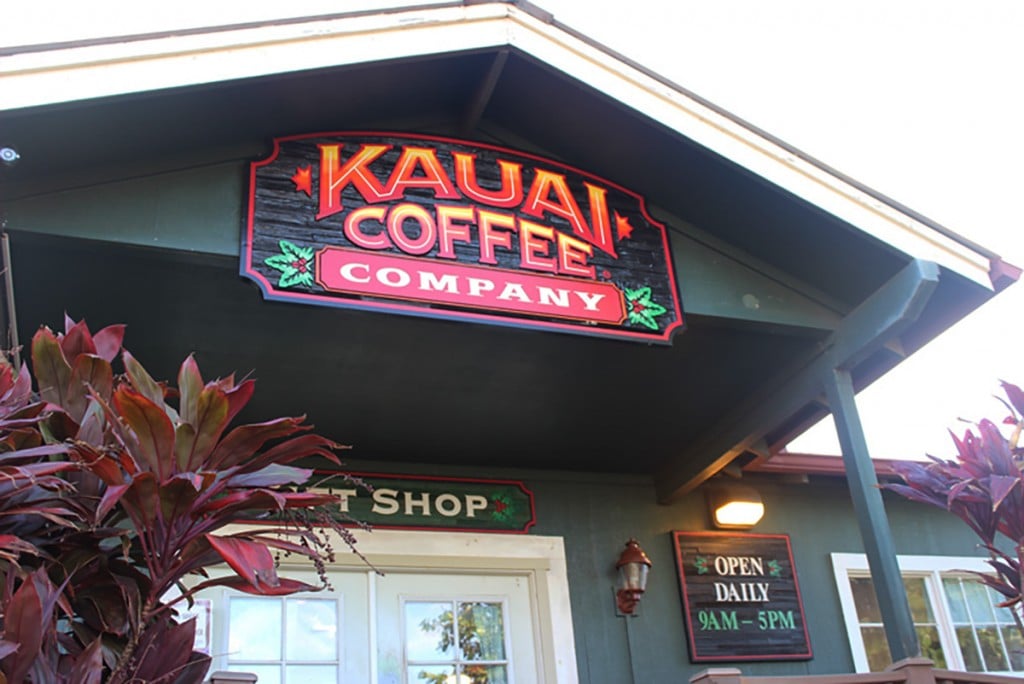 If you start or end your day with a comforting cup of coffee, you are not alone. In 2018 and 2019, more than 165 million 130-pound bags of coffee were consumed worldwide.
The United States is the leader when it comes to coffee-consuming countries, with 83% of the population identifying as coffee drinkers and the average coffee-drinking American sipping 3.1 cups of coffee daily. That's more than 400 million cups downed nationwide every day.
While many people consume coffee, few know how it is grown or what coffee farming entails. To help change that, Kauaʻi Coffee orchard managers and staff answered eight questions about working on the Kauaʻi Coffee Estate and what takes place between the spring bloom and fall harvest.
1. How many people work in the Kauaʻi Coffee orchard?
How'd they come up with this figure? Is that how coffee is sold to retailers — in 130-pound bags? I would try to explain where that figure comes from, maybe: "…more than 165 million bags of coffee were consumed worldwide. And we're talking 130-pound bags of coffee — the kind that farmers sell to retailers." (or whatever the case may be)
The Kauaʻi Coffee Farm is 3,100 acres and contains approximately 4 million coffee trees. At this time, we have just under 60 employees on our orchard crew. Thankfully, we have technology and tools to help, but we're never bored.
2. When does the Kauai Coffee farm bloom?
This year, our two heaviest blooms occurred two weeks apart in March. Our farm usually blooms between late February and May, and it is a sight to see and smell. Coffee blossoms are very delicate and only stay on the branches of the trees for a day or two before wilting. They have a distinctly sweet scent similar to citrus and jasmine blossoms.
3. With this year's peak bloom in March, what does that mean for the fall harvest?
With a March bloom, we can expect peak harvest to occur in October. Harvest season is always an exciting time on the farm because production and operations run at full capacity nearly 24 hours a day. We will harvest lots of high-quality ripe cherries during that time, and it is rewarding to see our hard work in the orchard pay off with a plentiful harvest.
4. What happens on the estate between the bloom and harvest? 
To maintain growth and development of the coffee cherries throughout the growing season, coffee trees must receive adequate water (via irrigation and rainfall) and nutrition between the bloom and harvest. Our farm is the largest drip-irrigated coffee estate in the world, with more than 2,500 miles of drip tubing to maintain. This system delivers water and fertilizers directly to the roots of the trees, so we do not have to spray or dust fertilizer on our coffee farm.
Our team works year-round to ensure our irrigation systems remain functional and our trees healthy. Between bloom and harvest, we also prune our trees and keep up with field and equipment maintenance.
Another important part of coffee farming is maintaining equipment. When we are not harvesting, our processing team and equipment maintenance staff are hard at work tuning and testing our harvesters and machinery to make sure we are ready to run at full capacity when the harvest begins.
During peak harvest, our 10 mechanical harvesters can intake up to 350,000 pounds of coffee cherries per day and our wet processing plant has an average capacity of 650,000 pounds of cherries, so keeping our equipment in tiptop shape is critical.
5. What is one thing an average coffee drinker might not know about coffee farming? 
There is a lot of work that goes into producing a single cup of coffee. It is a true labor of love and a tough, hands-on job. One task our crew works on daily in the orchard is combating quick-growing vines that can choke our coffee trees. Vine removal is done mostly by hand, so our vine control team is essential and very skilled at what they do.
6. Are sustainable farming methods used on the Kauaʻi Coffee farm?
Yes, sustainability isn't a buzzword at Kauaʻi Coffee. There is very critical stewardship we feel toward the land and our natural resources on Kauaʻi. We are committed to growing and producing high-quality coffee in a way that cares for our soil, water and community.
To that end, we are currently spreading compost in our fields to add nutrients back into the soil. We have also been planting more cover crops such as grasses and legumes, and have converted more of our fields to established ground cover, which decreases herbicide usage.
7. How does Kauaʻi's weather affect the coffee-growing season?
This year Kauaʻi had a wet and stormy winter with lots of rain. Rainy weather encourages flowering, so that is one benefit of the sometimes unpredictable winter weather. The only detriment was some water damage to field roads that required repair. Most of the time, Kaua'i's weather and temperature on the southwest side of the island where our farm is located is sunny and mild.
8. The coronavirus pandemic has affected businesses worldwide. How has it affected Kauaʻi Coffee?
Kauaʻi has been under a stay-at-home order since March. Farming is considered an essential industry, so we have been able to maintain operations while practicing social distancing. Our roast plant is also up and running along with factory operations and equipment maintenance. All staff working on site are wearing masks and increasing hand-washing to stay healthy and safe. Our online store remains open and orders are being packaged and shipped without delay thanks to our incredible e-commerce team.
From seed to cup, growing and producing Kauaʻi Coffee is a labor of love we love to share with you. Shop for 100% Kauaʻi Coffee online now.