8 Dreamy Summer Visions by Hawaiʻi Social Media Influencers
There's no doubt about it, summer and Hawaiʻi were made for each other, and these eight photos provided by our social media friends will show you why.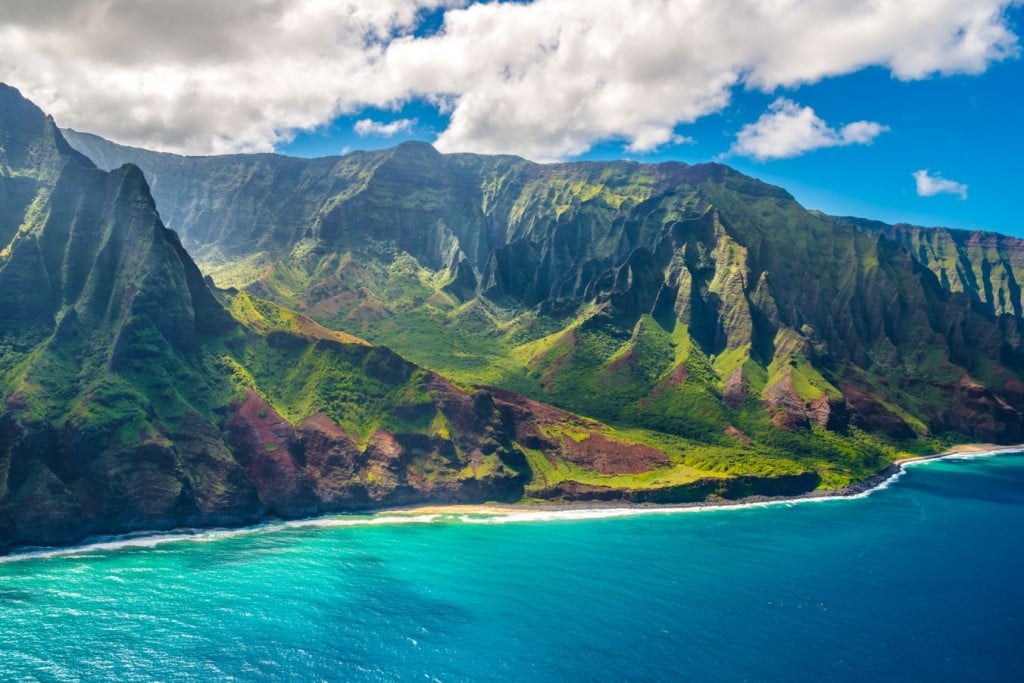 Hawaiʻi and summer: The two are practically inseparable. This is the land of perpetual sunshine, with sun-kissed beaches, warm waters and palm trees swaying in the trade winds. It's almost cliché—except that it's real. We asked a few Hawaiʻi social media influencers with mad photo skills to show us what summer in Hawaiʻi looks like to them. And we have to agree: The island looks pretty dreamy.
Matthew Alika Leong (@mattaleong), Mākua Beach, Oʻahu
"My best summer consists of great friends and great weather! Nothing can beat a gorgeous sunrise, a clear blue sunny day and a stunning sunset evening. These photos remind me of how beautiful our island can be, and how beautiful our life really is."
Tom Burtness (@tburt50), Waimea Bay, Oʻahu
"Perfect summers in Hawaiʻi are all about exploring. Roll your windows down and smell the plumeria trees. Find sunrises at Waimānalo, Lanikai or Kualoa. Hike Makapuʻu Lighthouse or jump off of the rock at Waimea Bay. Experience sunsets in Waikīkī or at the Ko ʻOlina lagoons."
 Godwin Isaac Polendey (@ohsnapisaac), Waimānalo, Oʻahu
"The Windward Side of Oʻahu has some of the most beautiful scenery in Hawaiʻi. The clear turquoise water, white powdery sand and lush green Koʻolau Mountains makes it feel like it's summer all year long."
Jason Keinigs (@holoholoyolo), Hoʻomaluhia Botanical Garden
"One of my best summer memories was camping at Hoʻomaluhia Botanical Garden on the island of Oʻahu. Situated against the majestic Koʻolau Range, it offers the only city campsites that are not on the beach. Surround yourself in a picturesque rainforest and enjoy unique plants and trees from around the world."
Maryrose and Reid Hicks (@wanderlustyleblog), Lanikai Beach, Oʻahu
"Summer swells and longer beach days are what sum up summer for us!"
Justin Cunningham (@framedbyjc), Duke Kahanamoku Lagoon, Oʻahu
"Hawaiʻi really only has two seasons, winter and summer, and the latter is upon us! Warmer temperatures, longer days and drier weather help us enjoy more of the day. Southern swells and calm North Shore waters are welcomed by residents and visitors alike. Even the aukuʻu (black-crowned night heron) is excited for summer!"
"Keawakapu Beach on Maui's south side is arguably one Hawaiʻi's most beautiful beaches. In summer the water becomes the most awesome shades of turquoise and in the morning light is perfect. I shot this birds-eye image from above with my drone to show the graphic shadows of the palms against the turquoise water."
Nolan Kam (@nolank808), Kāneʻohe, Oʻahu
"We hiked to this beautiful spot on Oʻahu for sunrise. It was one of Emi's last days here before she flew to Florida for her first year of college. I think this shot perfectly encapsulates a summer morning in Hawaiʻi. Sunshine and rain clouds intertwined, but always a sight to see."