8 emojis Hawaii desperately needs already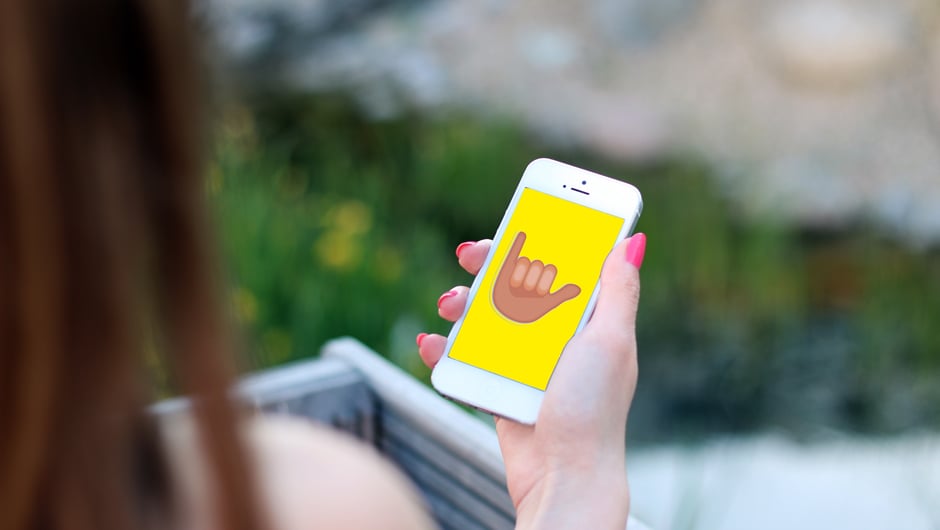 Another Apple software update, another major void concerning emojis for Hawaii people who text. Whether you're visiting the Islands or call it your full-time home, a special place calls for a handful of icons to enter our emoji-dom.
Since at this rate it looks like we won't be getting a darn shaka emoji until iOS 808, we imagined a few that deserve the pictographic treatment ASAP.
1. Shaka emoji
Hawaii people are pretty laidback as ever, but we can only "hang loose" about this issue for so long.
2. Slippahs emoji

And not just any type of rubber slippers. It's crucial that when the developers hidden in the skies of Apple and Google they have white bars on the straps reminiscent of Locals.
3. Spam musubi emoji

While the rest of the nation celebrates the newly-added taco emoji, this local creation would be our much-needed version of that.
4. Coco Puffs emoji

And, yes, we've long had the cake emoji too, but Liliha Bakery's signature pastry comes far more in handy for Hawaii across the board.
5. Ukulele emoji
There are too many bands here, not to mention kanikapila (impromptu jam sessions) moments, that call for it.
6. Eel emoji
Because apparently that's something we have to be aware of now.
7. Poi pounder emoji

Want to let your friends know you're ready to hit the town hard? Mad at someone and really need to let them know? Or just literally texting about poi? We can only imagine the versatility of communication this icon would provide.
8. Paddling emoji
Surfing and swimming aren't the only emojis most likely used at a higher rate here than anywhere else in this town. There are multiple paddling clubs in Hawaii, many of who would have this showing up in the "frequently used" emojis tab when messaging the crew.