9 Peahi Waves You Have to See to Believe
One of Hawaii's premier big wave spots, Peahi, also referred to as Jaws, has seen waves of epic proportions.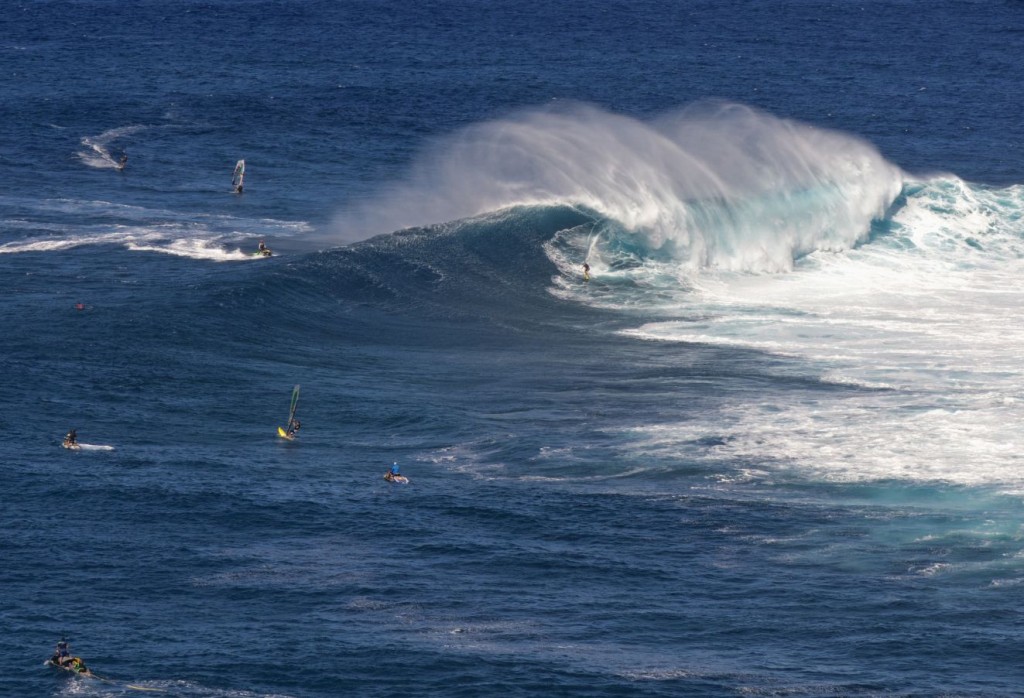 Over the years, Peahi, which is more commonly referred to as Jaws, on Maui's north shore has seen waves of epic proportions. Thanks to the spot's unique underwater landscape, Peahi can see waves reaching up to 60 feet, and only the best in the world of big wave surfing can handle these kinds of conditions.
Fortunately for all of us, we're able to watch these athletes—men and women—charge straight into these waves. Every year, the World Surf League puts on the Peahi Challenge when the waves get large enough, bringing together these big wave surfers into organized heats and streaming it for the world to watch.
Here are just a few select waves you need to see to believe.
1. Kai Lenny gets one of the biggest barrels of the event
View this post on Instagram
2. Alex Botelho takes one of the heaviest wipeouts of the day
View this post on Instagram
3. Maui's own Albee Layer standing tall in a spitting tube
View this post on Instagram
4. Kai Lenny tags the lip and then makes a steep airdrop
View this post on Instagram
5. Andrea Moller makes this sketchy drop but loses it last second in the women's heat, which was won by Keala Kennedy
View this post on Instagram
6. Event winner, Billy Kemper, packs it into a throaty barrel in his first heat
View this post on Instagram
7. This wave catches everyone off-guard and steamrolls the surfers caught inside
View this post on Instagram
8. Kai Lenny continues to up the level of big wave surfing by getting barreled and then doing an aerial maneuver 
View this post on Instagram
9. Trevor Carlson freefalls after getting held up on the lip of this giant wave
View this post on Instagram