A Big Island bounty of brews in March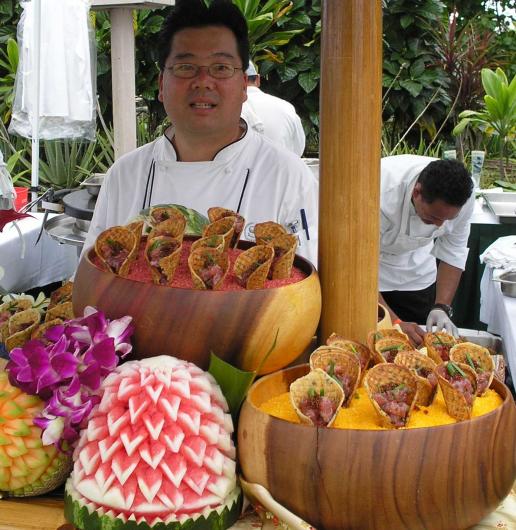 I love good beer. I love going to the Big Island.

If you do, too, the 13th annual Kona Brewers Festival is where you might want to be on March 8.

Launched in 1996 to celebrate the opening of the first Kona Brewing Co. restaurant, the Kailua-Kona festival has grown into a larger celebration of Hawaii's burgeoning craft brewing industry.

This year's fete will feature more than 60 ales and lagers from Hawaii and Mainland microbreweries. And since downing a pint of cold beer is only half as fun without some primo grub, more than 25 Hawaii chefs will be on hand serving up everything from seafood and barbecue to gourmet greens and desserts.

The all-outdoor fest happens on the grounds of King Kamehameha's Kona Beach Hotel from 2:30 to 6:30 p.m. Expect live music all afternoon and—since the event also promotes recycling of your empties—a trash fashion show. (Participants sport creative couture made from recycled materials.)

Your $50 admission gets you eight 4 oz. samples of any beer at the fest (after that, it's a reasonable $1 per sample), all the food you can eat, and a commemorative Kona Brewers Festival mug as takeaway swag.

Beyond that is the pat on the back you'll give yourself for supporting a community fundraiser that has earned more than $260,000 for Hawaii environmental, educational and cultural organizations.

For a full schedule of Kona Brewers Festival events and more information, click here.