A Local's Guide to Hawaii: Raiatea Helm
Molokai-born singer Raiatea Helm dishes on her favorite island places to eat, play and shop.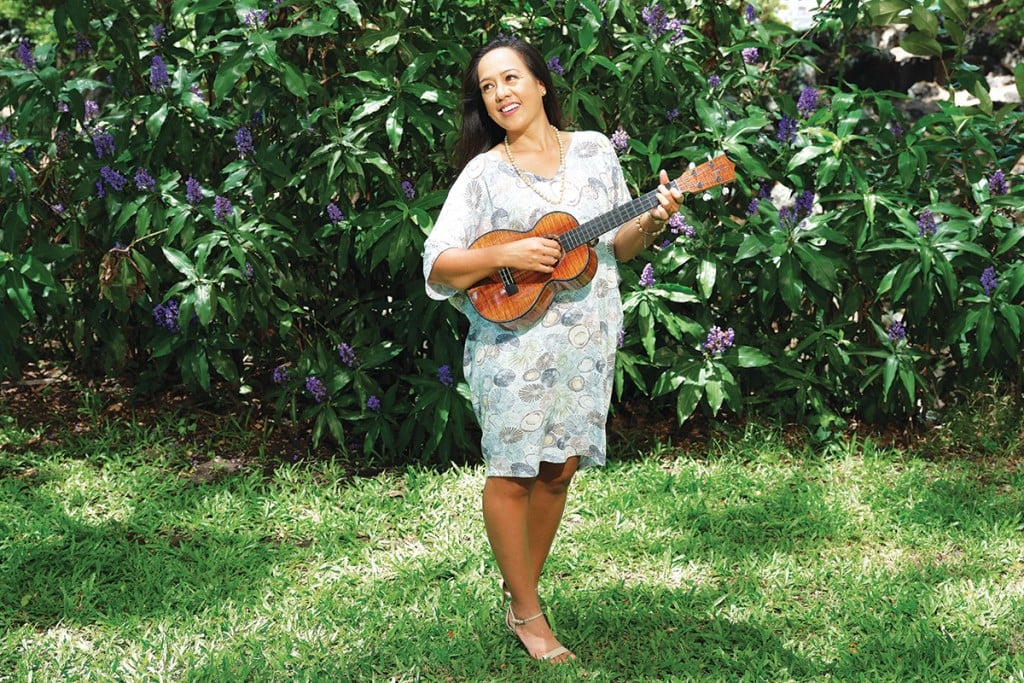 Molokai-born Raiatea Helm was only 18 years old when she wowed the world with her sweet, melodic voice in her debut album, "Far Away Heaven," in 2002. Since then, she has released five more albums and earned two Grammy nominations and six Na Hoku Hanohano awards (Hawaii's premier music awards).
Growing up on Molokai, she has fond memories of spending time with her grandparents and dancing hula with her friends, traveling as a halau (hula school) to Tahiti, Japan and California and competing in the prestigious Merrie Monarch Festival in Hilo.
Though her career has taken her all over the world, Hawaii will always be her home, her center.
"I love Hawaii's rich history, the stories of our Hawaiian ancestors and those who kept our culture alive," she says. "Being able to learn from my kupuna and all the good they've done, it's enlightening to be able to share the old songs of Hawaii."
Now 35, she lives in Honolulu with her adorable French bulldog, Melelani, and is working toward a bachelor's degree in musicology from the University of Hawaii at Manoa.
Q: Where's a place on Molokai you would always go as a kid?
RH: On Molokai, the place to go was Kamoi Snack-N-Go (28 Kamoi St. #600, Kaunakakai). They serve Dave's ice cream. My favorite was always strawberry cheesecake.
Q: What restaurant in Hawaii does the best farm-to-table cuisine?
RH: Mud Hen Water on Oahu. Chef Ed Kenney's chain of restaurants does an amazing job with this concept.
Q: What do you love to do outdoors?
RH: When I do have time, I like to golf. There are many nice courses in Hawaii. The 18-hole course at Kohanaiki [an invitation-only private club on Hawaii Island] was a treat to play. The Manele Golf Course at the Four Seasons Resort Lanai is also gorgeous.
Q: What's a unique-to-Hawaii activity that you would recommend?
RH: Visit Na Mea Hawaii on Oahu. The shop has a variety of classes that cover Hawaii's rich and diverse culture. You can learn lauhala weaving, lei hulu (feather lei), listen to stories, mele (songs), all kinds.
Q: Where do you like to shop?
RH: Hungry Ear Records [in Kakaako] for music. I have recently enjoyed the quality and sound of vinyl records, specifically for Hawaiian music. I'm starting to build my collection.
Q: What's the first thing you want to eat when you come back home to the Islands after a trip?
RH: Zippy's. I get the chili frank plate with a side order of fried chicken.