A Rare Look into Waipio Valley on Hawaii Island
The valley is hard to get into, but its beauty is hard to forget.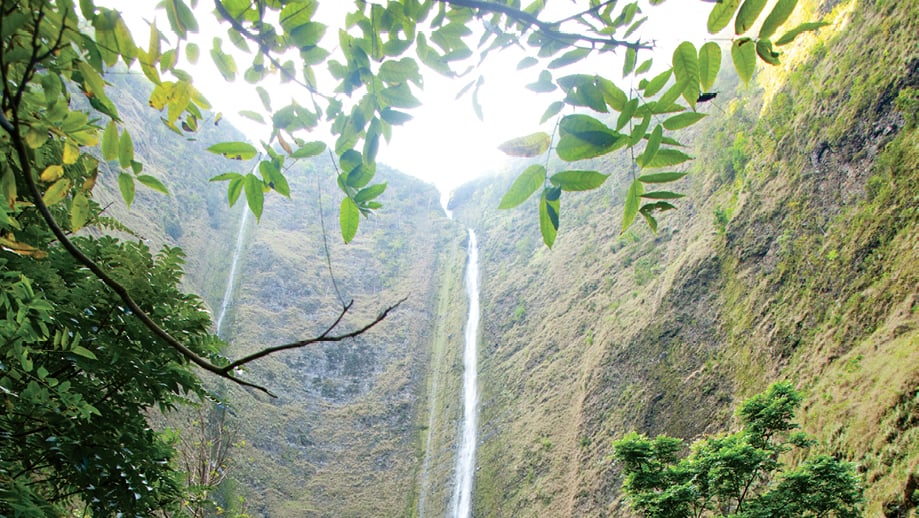 Welcome to Waipio.
Like all who are fortunate enough to find their way into Waipio Valley, photographer Jack Wolford remembers every moment, every feeling and every sight of every visit over the years.
"There are few places left where you can, literally, drive down a road into another world and step back into time," says Jack. "Waipio is like that. By the time you get to the bottom of that steep, four-wheel drive road, you've left everything behind and all you have is Hawaii and Waipio. That's a good place to be."
One of Jack's visits to the Hamakua Coast valley, in 2010, proved especially memorable when he met Kulia Tolentino. A lifelong Big Island resident and Hilo schoolteacher, Kulia has dedicated much of her free time since 2002 to restoring a six acre loi kalo (taro terrace) in the remains of the village of Napoopoo. In ancient times, it was the largest of five Waipio villages. She has deep roots in the valley. Her great-great grandparents were the last of multiple generations of her family to reside in Waipio. Growing up, she explored the entire valley with her father and grandfather. This spring, Jack asked Kulia if she would show him around aipio over a couple of days. We're grateful she agreed. Says Jack, "We set out on foot and walked and talked, with Kulia explaining the valley's stories and history. Around every corner was a more and more fabulous story and place."
A view into Waipio Valley. Its name meaning "curved water" in Hawaiian, Waipio is the largest of six valleys on Hawaii Island's Hamakua Coast marking the Kohala Mountains'
drop into the ocean.
"When waterfall is real heavy, we can hear it, and the sound of the river flowing right next to us," says Kulia. "It's so beautiful."

Kulia hard at work in her lo'i.

"There have been wild horses in the valley for as long as I can remember," says Kulia.

Kulia's son, Wai, has had his own kalo patch in his mom's lo'i since he was 4 years old.

Only four-wheel-drive vehicles can handle the access road into Waipio Valley.

"At dawn, I walked the road into Waipio to catch a glimpse of what a Sunday morning in the valley was like.

No more than a hundred residents, most of them farmers, still call Waipio home fulltime.

Known as the "valley of the kings" because of the many Hawaii Island alii (chief) raised within its walls,
Waipio was Kamehameha the Great's boyhood home.