A Stay at Waimea Plantation Cottages on Kauai Takes You Back in Time
Immerse yourself in the quiet of a coconut grove overlooking the ocean.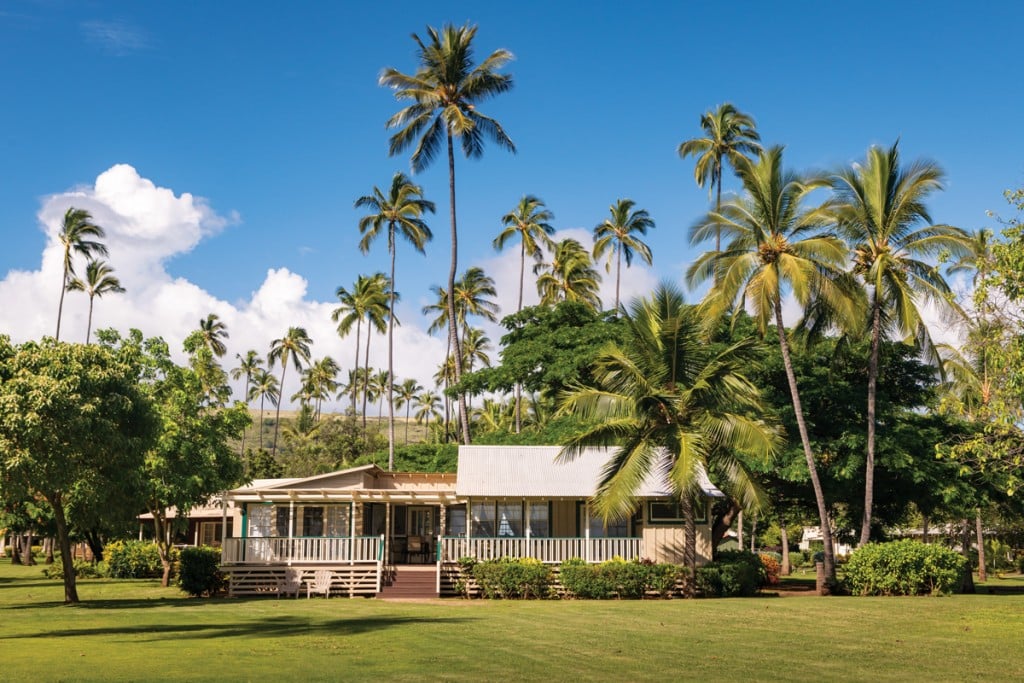 As I bounced along the dirt road to my cottage on Kauai's west side, I felt I had traveled to another time in Hawaii's history. Booking a stay at Waimea Plantation Cottages will make you feel that way, the bucolic homes are interspersed in a coconut grove overlooking the ocean, far removed from the hustle and bustle of city life, and situated near Waimea Canyon and the jagged Napali Coast, two must-visit sites on Kauai.
Managed by Coast Hotels, Waimea Plantation Cottages comprises 61 unique cottages on 27 acres, varying in size from one bedroom to five bedrooms. The houses came from the now defunct Waimea Sugar Company and Kekaha Sugar Co. plantations. They were built in the early 1900s to the 1930s and were occupied by plantation superintendents, managers and laborers. Before the plantation-inspired resort opened, each cottage was carefully transported to the Waimea property.
The vintage charm is the greatest appeal of staying at Waimea Plantation Cottages. Each cottage features distinctive, plantation-era decor, such as solid wood furniture, antique fixtures and rocking chairs. Many homes also have a front porch and lawn, and overlook the ocean or are a close walk to the beach. And because the property is nearly 30 acres, there is plenty of space, making it a perfect place for a romantic getaway or a roomy family retreat.
We stayed in Cottage E, an airy three-bedroom house in the back of the property and near the ocean. Alan Faye, a manager who worked at the now closed Waimea Dairy, owned this home until his death in 1968.
Although each home is historic, they still come outfitted with modern-day amenities, such as WiFi, air conditioning, television, telephones and more. The property also has an on-site gift shop, art gallery, swimming pool, beach volleyball, shuffleboard and croquet. Waimea Plantation Cottages is home to Chicken in a Barrel, a Kauai-based, family-owned and -operated restaurant serving barbecue chicken, baby back ribs and more.
A stay at Waimea Plantation Cottages will transport you to a simpler time in Hawaii and leave you truly relaxed.
Waimea Plantation Cottages
9400 Kaumualii Hwy., Waimea, Kauai
(808) 338-1625, coasthotels.com