A visual journey along Maui's breathtaking Hana Coast
Take in the lush inland views, azure ocean vistas and cool stops along the Hana Highway.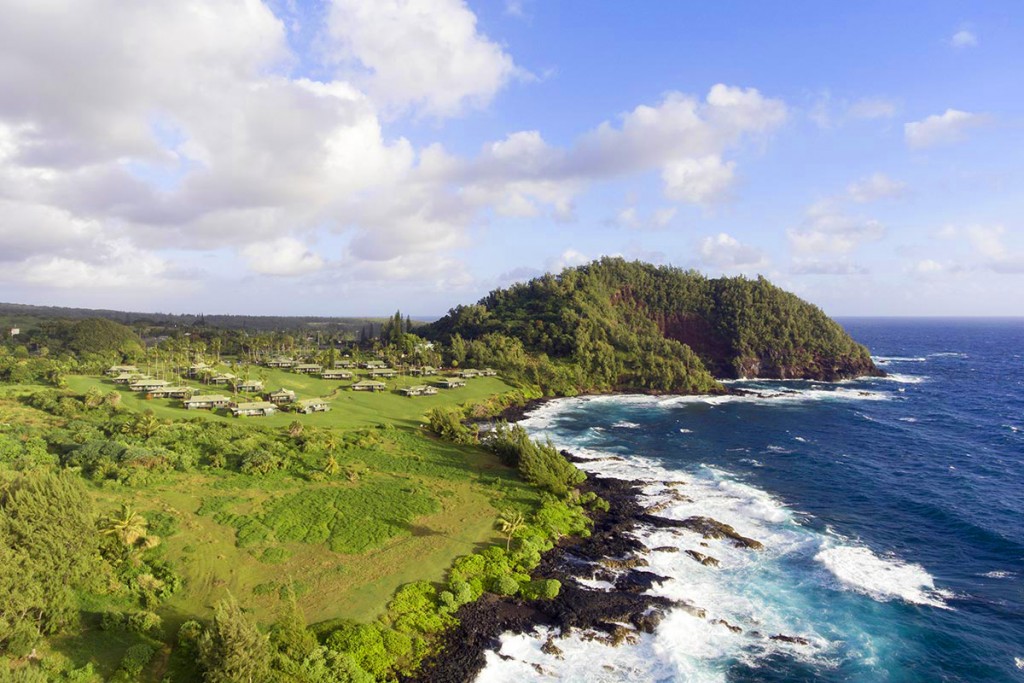 There are 35 miles of winding Hana Highway curves and breathtaking east Maui coastline separating the picturesque taro farms of the Keanae Peninsula and the remote, sparsely populated seaside outpost of Kaupo. And on every one of the dozen or so drives I'd taken along the Hana Coast over the last couple of decades, I'd never given myself more than a day to explore it all. I wasn't alone.
Every morning, hundreds of visitors depart from the Valley Isle's largest town, Kahului, take in the luxuriant inland views, azure ocean vistas and cool stops along the highway in quick succession, lunch in quaint bayside Hana town, maybe visit the sparkling river pools of Oheo and head back to town before sunset. Rarely, it seems, does anyone stay more than a day. I decided it was time I did.
Staying on the coast for a few days offers a wholly different experience. On an early morning drive south from Hana to the verdant valleys and roadside waterfalls of Kipahulu, and remote beaches and precipitous cliff faces on the way to Kaupo, the refreshingly empty highway is suddenly your own private playground. A private sea cottage at one of the most unique and long-in-business hotels on Maui offers the rare opportunity to wake up to an ocean sunrise so stunningly close, you'll feel as if you can reach out and touch it. Hiking trails and natural wonders, once too far away to explore completely in a day, are now right in your backyard. More than a day on the coast will have your digital camera's photo card bursting at its virtual seams. A good thing, actually.
Now, spoiled for life after five straight days exploring the Hana Coast, I don't imagine I'll ever be able to visit for a mere daylong roadtrip again. After taking in the photos on the pages ahead, you'll want to linger on the coast, too.
Where to find it
Fagan's Cross
Trailhead begins at Travaasa Hana parking lot, access only by hiking
Hamoa Beach Park
Off Haneoo Road, Hana
Hana Fresh Farm/Hana Fresh Market
4590 Hana Highway, Hana
(808) 248-7515, www.hanahealth.org
Kaupo Store
Near mile marker 35, Hana Highway, Kaupo, south of Hana
Keanae Landing Fruit Stand/Aunty Sandy's Banana Bread
210 Keanae Road, Keanae, north of Hana
(808) 248-7448, keanaemaui.blogspot.com
Palapala Hoomau Church
Near mile marker 41, Hana Highway, Kipahulu, south of Hana
St. Joseph's Catholic Church
Near mile marker 34, Hana Highway, Kaupo, south of Hana
Thai Food by Pranee
5050 Uakea Road, Hana
Travaasa Hana
5031 Hana Highway, Hana
(855) 528-1144, (808) 248-8211, www.travaasa.com/hana
Upper Waikani Falls
Near mile marker 19, Hana Highway, near Keanae, north of Hana
Waianapanapa State Park
Near mile marker 32, Hana Highway, Hana
Wailua Falls
Near mile marker 45, Hana Highway, Kipahulu, south of Hana