A visual journey through the Big Island's Hamakua district
Hawaii Island's Hamakua Coast is a feast for the senses, with its lush slopes, waterfalls and eclectic small towns.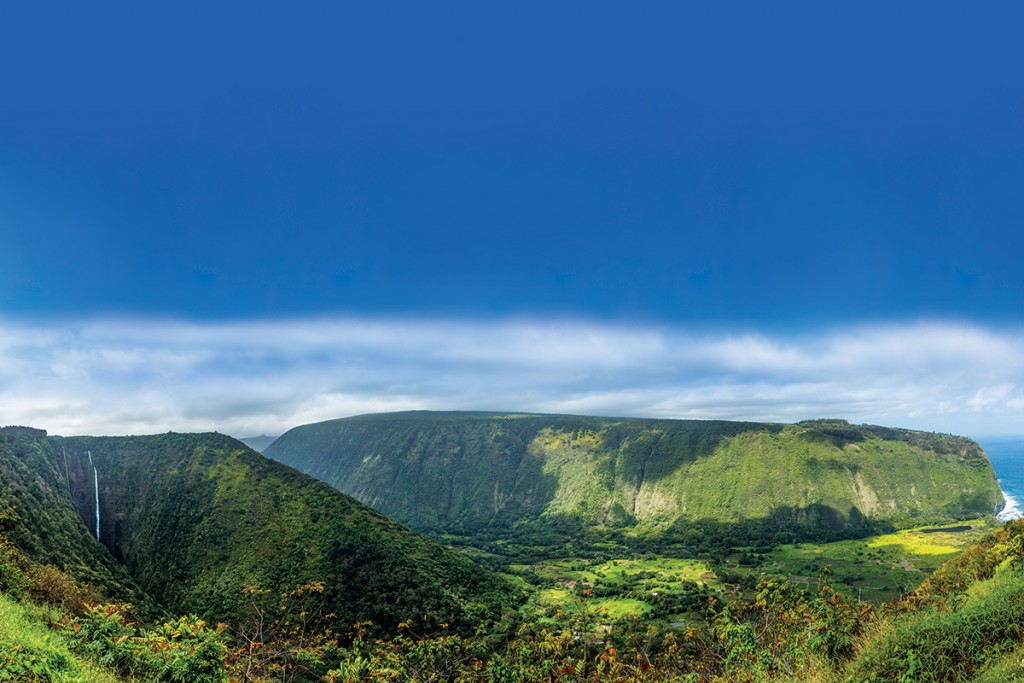 The Hamakua Coast has long been the Big Island's bread basket, and proud of it.
Prior to Western contact, thousands of Hawaiians lived, farmed and fished in massive Waipio and Waimanu Valleys, the breathtaking northernmost landmarks of the 50-mile coastline. In the 1800s, John Palmer Parker founded Parker Ranch on grasslands high above Hamakua's verdant tropical rainforests, while, closer to the coast's sea cliffs, numerous immigrant communities proliferated along a belt of sugar plantations and processing mills, from Hilo (on the coast's southernmost end) to Honokaa, linked by railroad tracks and dozens of ravine-spanning bridges.
Acres of tradewind-swayed sugar cane stalks dominated much of Hamakua's landscape until that industry's slow late-20th-century demise. The rise of an ever-resourceful, ever-inventive diversified farming culture has since reclaimed burgeoning portions of these agriculturally rich former sugar cane lands, producing a bounty of crops and products. Today, Hamakua's harvests range from the expected (macadamia nuts, papaya, mango, bananas) to the unexpected (coffee, tea, tomatoes, honey, lettuces, eucalyptus) and, arguably, the tastiest gourmet mushrooms and goat cheeses in Hawaii.
Though fewer than a hundred residents still reside in Waipio, their bonds to the valley's agricultural legacy remain as strong and vibrant as ever. Many are taro farmers, continuing to grow, nurture and teach the skill of building loi kalo (stream-irrigated taro terraces) the way their valley forebears did.
While enviably accommodating to all things growing, the Hamakua Coast is a feast for all of the senses as well. The entirety of the coast sits on the lush, northwestern slopes of 13,803-foot Mauna Kea volcano, whose immense presence generates reliable afternoon and evening rains that feed the land and innumerable waterfalls, as well as cloud-free mornings on the remarkably scenic 40 miles of Hawaii Belt Road between Hilo and Honokaa.
Having endured well past sugar's end, the small towns of the coast can seem, sadly, even smaller, many residents having long left main streets for surrounding farmlands. This, though, brings more joy from uncovering their hidden wonders—a tiny bakery in Paauilo crafting delicious homemade cookies, one of America's smallest post offices in Ninole, a cloud-kissed landscape.
It's all there, on the Hamakua Coast, waiting for folks with an adventurer's heart to just hele (come) on and visit.