Add to the List: Things to do in March in Hawaii
Celebrate the Moana Surfrider's birthday, watch Hawaii's first rock opera performed in the Hawaiian language, or lift your glass at a boozy bash.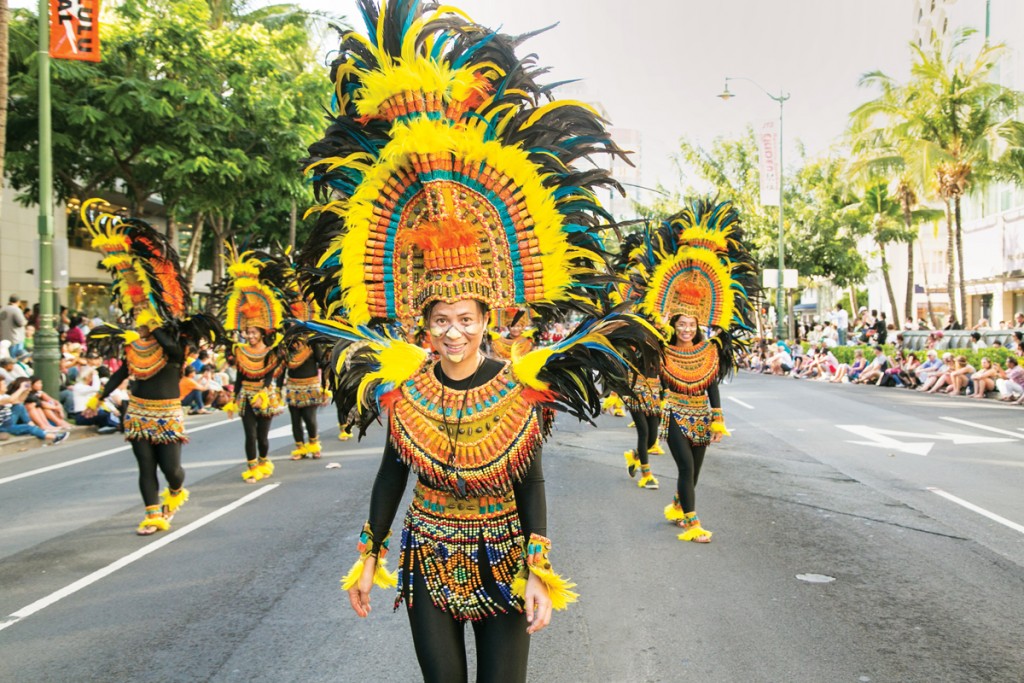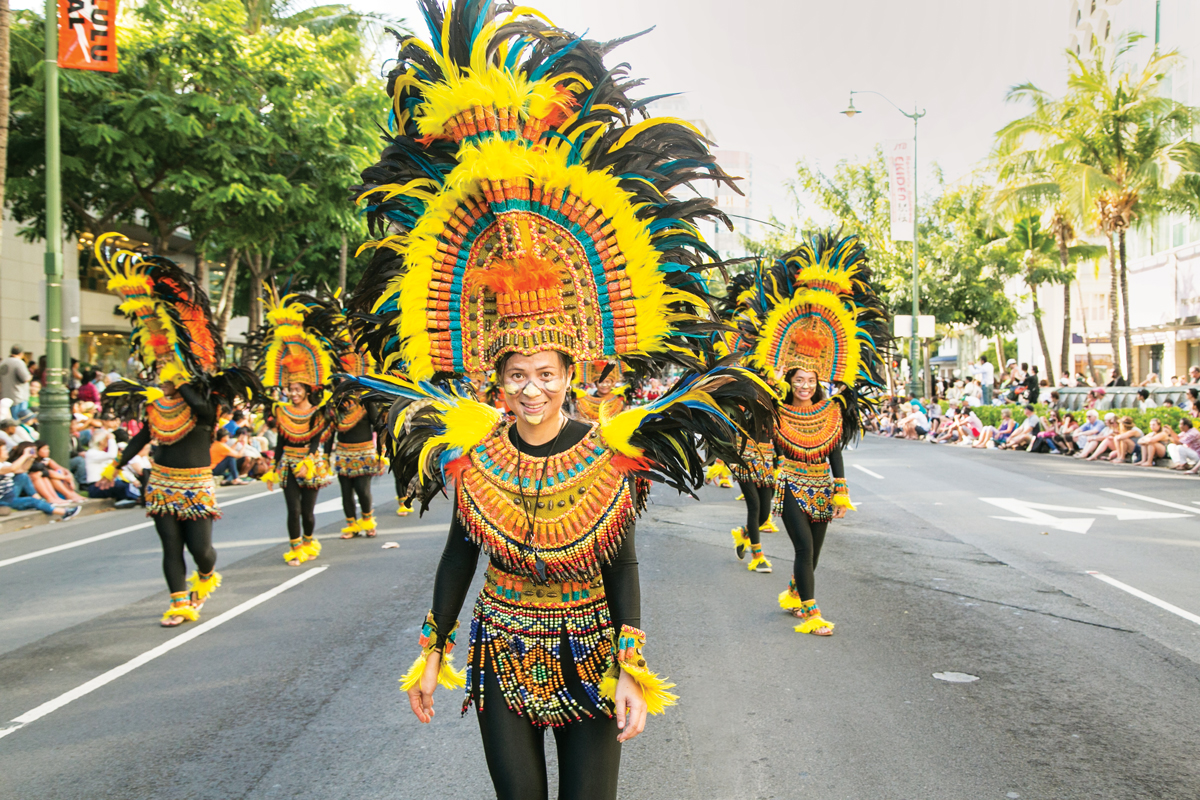 OAHU
Honolulu Festival
3/9–3/11
Celebrating Asian, Pacific and Hawaiian cultures, this pan-Pacific festival kicks off its weekend events with an ennichi (traditional Japanese summer festival), craft fair and Carnival Corner. The festival also features entertainers from Tahiti, Japan and Hawaii, and don't miss the highly anticipated fireworks show on Sunday, with fireworks exclusively from the Nagaoka region of Japan. honolulufestival.com.
Moana Surfrider's Birthday Afternoon Tea Party
3/10
The oldest hotel in Waikiki, the Moana Surfrider, will be hosting a special afternoon tea party to celebrate its 117th birthday. The "First Lady of Waikiki" will feature a vintage-inspired menu with an array of savory tea sandwiches, freshly baked tea pastries, a pot of premium tea and a glass of sparkling rosé for guests 21 years and over. $75, 11:30 a.m. to 3 p.m., 2365 Kalakaua Ave., Honolulu. Purchase tickets through honoluluboxoffice.com.
Waikiki Aquarium's 114th Birthday
3/31
The Waikiki Aquarium will be celebrating its 114th birthday with keiki activities, ranging from hat making and Lego building to limu (seaweed) printing. There will be live entertainment, a giant inflatable monk seal, and food will be available for purchase. $5–$12, 9 a.m. to 2 p.m., Waikiki Aquarium, 2777 Kalakaua Ave., waikikiaquarium.org.
HAWAII ISLAND
Kona Brewers Festival
3/10
Cheers! Kanpai! Okole maluna (Bottoms up)! No matter how you say it, this boozy bash will have you lifting your glass for a good cause. The event features a trash fashion show, where models strut their stuff in clothing and accessories made from recycled materials. And stick around to see which amateur brewers produce the most outstanding beer, mead and cider. $85–$185, 3 to 7 p.m., Courtyard by Marriott King Kamehameha's Kona Beach Hotel, 75-5660 Palani Rd., Kailua-Kona, konabrewersfestival.com.
Kamehameha Schools Hoike
3/15–3/16
Kamehameha Schools will be presenting its first ever rock opera, titled Ku I Ka Mana, in order to raise funds for future performances and travel costs. The story is based on the 1874 election between King David Kalakaua and Queen Emma Rooke, following the death of King William Charles Lunalilo, which left the Kingdom of Hawaii without a successor. There will be drama and intrigue as the entire production is presented in English and Hawaiian. $5, 6 p.m., Kamehameha Schools Koaia Gymnasium, 16-716 Volcano Rd., Keaau, ksbe.edu/kshhoike.
MOLOKAI
Ukulele Ohana
3/16–3/20
Produce sweet ukulele sounds and jam with renowned ukulele musicians such as Lono, Craig Chee, Sarah Maisel and Kalei Gamiao at this five-day workshop at Puu O Hoku Ranch, and have yourself a finger-picking good time. Prices and times vary. Kaunakakai, Molokai, Puu O Hoku Ranch, Mm 25, Kaunakakai, ukeohana.com.
MAUI
Celebration of the Arts' Festival
3/30-3/31
Gathering at the Honokahua Preservation Site, a wahi pana (sacred site) that lies adjacent to the Ritz-Carlton, Kapalua, Native Hawaiians share their culture and ceremonies with guests and locals alike. Started 26 years ago by cultural advisor Clifford Naeole, highlights of this two-day event include a contemporary and traditional art show, a panel with four prominent wahine (women) leaders in the state and the "Celebration of Island Tastes," a feast prepared by local families, accompanied by Hawaiian music and hula. Times may vary, $20, 1 Ritz Carlton Dr, Kapalua, kapaluacelebrationofthearts.com.
Queen Kaahumanu Celebration
3/23
This cultural event celebrates the 250th birthday of Queen Kaahumanu, the favorite wife of King Kamehameha I. There will be a show at Castle Theater, with festivities starting in the courtyard. Enjoy live music, oli (chant), mele (song), hula, and local craft vendors before the unveiling of a new mural. $21, 4 p.m., One Cameron Way, Kahului, (808) 424-7469, mauiarts.org.
Prince Kuhio Hoolaulea
3/31–4/1
Prince Kuhio, also known as the Prince of the People, dedicated himself to the well-being of the Hawaiian people and was a proponent of the Hawaiian Homestead Act of 1920. To honor and celebrate his legacy, the Maui community event will be hosting hula, Hawaiian music, exhibits and ono (delicious) food. Free, 9 a.m. to 5 p.m., Lahaina Banyan Tree, 671 Front St., Lahaina.
LANAI
Fifth Friday Lanai
3/30
In the center of Lanai City, you'll find live music, food, drinks and a grand-prize drawing on the fifth Friday of the month. The event is open to the public and all ages. Coming from Maui? Purchase transportation through Lost on Lanai, which includes one event ticket, one ferry ticket, and roundtrip transportation from harbor to the event. $60, 5:30 to 8 p.m.. 730 Lanai Ave., Lanai City, fifthfridaylanai.com.