Aikau family says The Eddie won't go
Days away from its inaugural opening ceremony, The Eddie has been called off.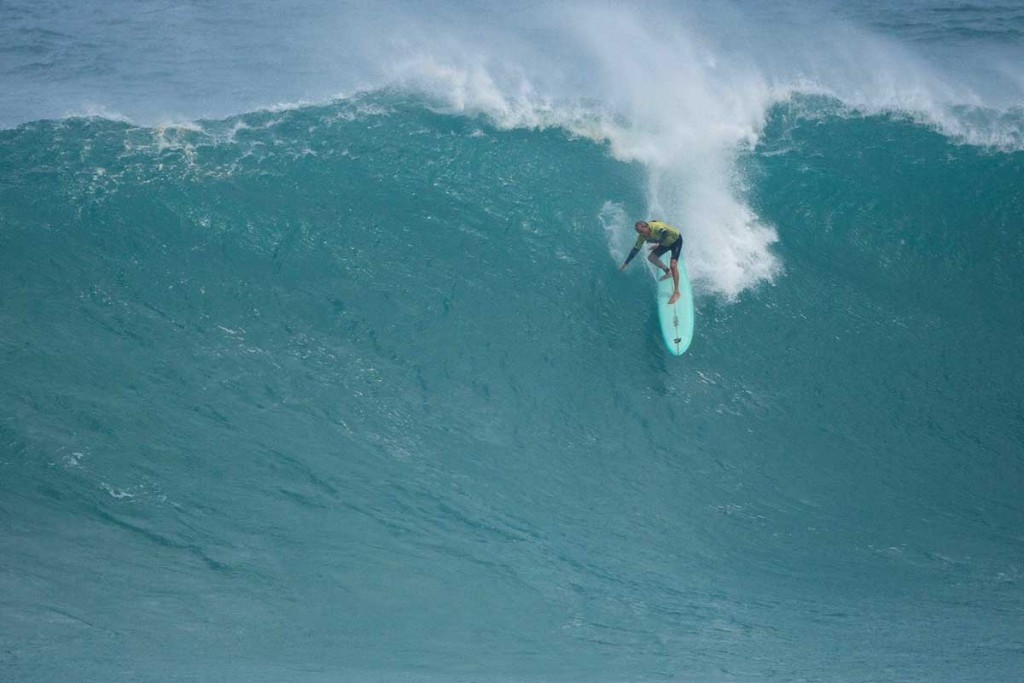 With heavy hearts, the Aikau ohana released a statement today saying The Eddie will not run this 2017-2018 winter season. Honoring surfer, waterman and lifeguard Eddie Aikau, the big-wave contest has had a holding period in Oahu's winter months for the past 32 years in the historic Waimea Bay. The contest, previously sponsored by Quiksilver under the name The Quiksilver in Memory of Eddie Aikau, only ran a total of eight times in that period, choosing to run on days with consistent waves of over 30 feet.
Quiksilver pulled its sponsorship of The Quiksilver in Memory of Eddie Aikau in October, but the family had remained confident that it would still be able to run the contest on their own, rebranding the contest simply as The Eddie and proposing a grassroots approach. Unfortunately, the family cites the withdrawal of Quiksilver, lack of major sponsorship and unexpected delays in the permitting process as the main reasons that The Eddie will not run this year.
"The family feels there is insufficient time to properly plan and hold The Eddie this year, and lacks the proper resources to maintain the high integrity of this extraordinary Hawaiian cultural event," the Aikau family said in the statement.
Looking toward the future, the Aikaus are confident The Eddie will happen in the 2018-2019 surf season. They're currently looking for new sponsors and are "open to speaking with all interested parties about new sponsorship opportunities to carry on Eddie Aikau's legacy and this prestigious Hawaiian tradition."