Air clears, Hawaii Volcanoes National Park reopens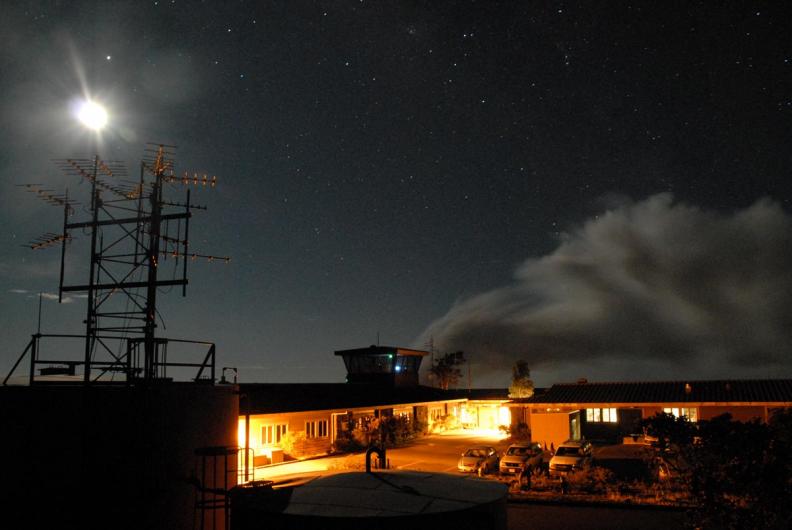 Our man at Kilauea volcano, Bill Harby, just reported in.
Hawaii Volcanoes National Park, closed for two days, just reopened this afternoon at 1 p.m.
Even though the tradewinds that usually clear the air have not returned, the sulfur dioxide fumes from Halemaumau and Pu'u O'o have diminished enough to make it safe for visitors. And the visitors were there.
When Harby went to the reopened park, he saw seven large tour buses parked at the Kilauea steam vents.
However, the prime viewing spot from the Thomas A. Jaggar Museum overlook remains closed.
Harby himself is breathing easier. "It's nice to look out my window just a few miles from the crater," he says, "and see the rain forest instead of the vog." As we talked on the phone, there was the boom of thunder in the distance. "I hope a good hard rain will wash more SO2 out of the air."