Alaska Airlines launches Bellingham, Wash. – Oahu flights with $149 one-way deal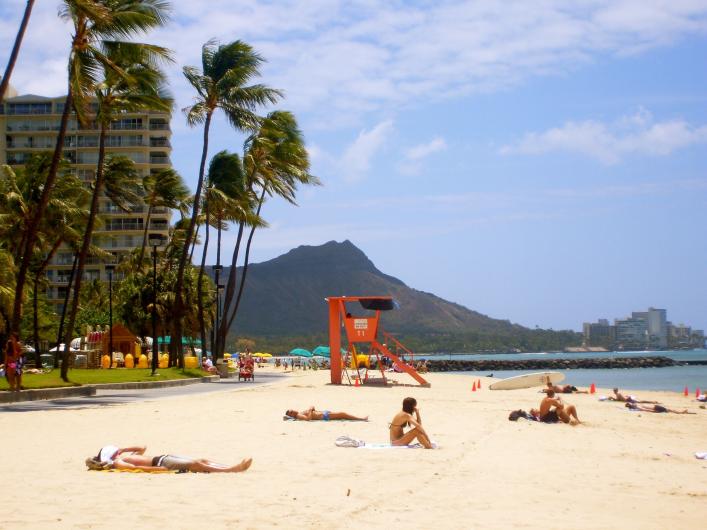 Alaska Airlines has launched its new daily nonstop route between Bellingham, Wash., and Honolulu, Oahu, with a $149 limited-time one-way introductory airfare.
The Seattle-based carrier, which first announced the new route last August, began daily service between the two cities last week.
The $149 special fare is applicable for travel between Feb. 14 and June 9, 2011 for southbound Bellingham to Honolulu flights, and for northbound travel from Honolulu to Bellingham between January 10 to June 9, 2011. Tickets must be purchased by Jan. 18.
The route appears designed to appeal most to Hawaii-bound travelers residing in Vancouver and the lower mainland of British Columbia, as Bellingham is located just 25 miles south of the U.S.-Canadian border. But the route should also draw Hawaii resident travelers looking for an affordable hop to northern Washington state or south-western Canada winter sport destinations such as Whistler.
Flight times for the new daily routes are:
• Bellingham, Wash.-Honolulu, Oahu
Departure: 5:20 p.m. (West coast time)
Arrival: 9:40 p.m. (Hawaii time)
• Honolulu, Oahu-Bellingham, Wash.
Departurne: 10:25 p.m. (Hawaii time)
Arrival: 6:05 a.m. (West Coast time)
For reservations and ticket purchase, terms, conditions and blackout dates, visit www.alaskaair.com, or call (800) 392-0228.