Alaska Airlines launches San Diego-Kailua-Kona route with $199 one-way fare sale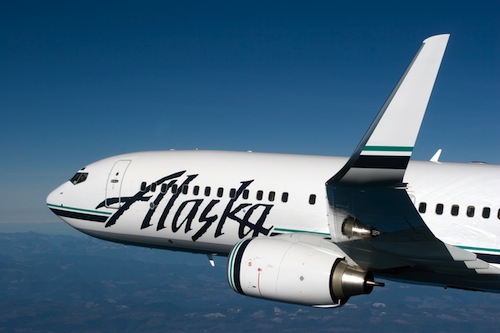 The first flight of Alaska Airlines' new direct route between San Diego and Kailua-Kona is expected to land on Hawaii Island this evening. This morning the airline announced an introductory fare sale for the route—$199 one-way tickets.
Introductory fares, which include all taxes and fees, must be purchased by next Mon., March 9 for travel between April 15 and June 6, 2015. The $199 sale fares are valid only for Alaska Airlines' Monday and Thursday flights. When HAWAII Magazine checked this afternoon (Thurs., March 5) we found fares for some dates were even lower—$169 and $189. For more information on the introductory offer and to see the airline's travel date calendar with rates, click here.
Alaska Airlines will operate one flight in each direction from San Diego and Kailua-Kona on Mondays, Thursdays and Saturdays. All flights originating in San Diego leave at 5:55 p.m. Flights originating in Kailua-Kona depart at 9 a.m.
Alaska Airlines is currently the only carrier offering regular direct flights between San Diego and Kailua-Kona. The airline says it will run 27 flights a week from San Diego to locations throughout the state during its peak flight time this summer. The airline also runs direct routes between San Diego and Honolulu, Oahu; Kahului, Maui and Lihue, Kauai.
For more information about Alaska Airlines, click here.