Allegiant Air sale: $99 one-way fares between Honolulu and 9 cities in Western states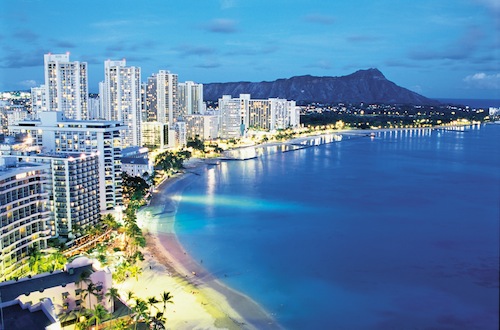 Allegiant Air, a Nevada-based airline owned by Allegiant Travel Company, is now holding a sale through which it's offering one-way tickets between Honolulu and nine cities on the U.S. mainland for as low as $99.
The fares are limited (not available for all flights) and area available for a limited time for travel between Honolulu, Oahu and Boise, Idaho; Eugene, Ore.; Fresno, Calif.; Las Vegas; Phoenix/Mesa, Ariz., Santa Maria, Calif., Spokane, Wash., Stockton, Calif.; and Bellingham, Wash. The sale also includes fare as low as $99 for flights between Maui and Bellingham.
The start dates for the sale's travel period are staggered, and all travel must be wrapped up on April 15, 2013. Sale-priced flights between Honolulu and Las Vegas get under way today, and Fresno-Honolulu flights start tomorrow. Start dates for Bellingham, Eugene and Santa Maria are during November. Sale-priced flights for Boise, Phoenix/Mesa and Spokane begin in February 2013.
The sale was announced yesterday on Allegiant's facebook page. For more information about flight schedules, click here or call 702-505-8888. For information about baggage fees (including fees for carry-on luggage), click here.

Allegiant made its first-ever flight to Hawaii in late June 2012, when it launched its service from Las Vegas to Honolulu. On July 1, the airline sent its first flight from Fresno, Calif. to Honolulu International Airport. Its planned mainland-Oahu lineup now consists of the nine cities (mentioned above) in Western states.
In late May, the carrier announced a plan to add Monterey, Calif. to the lineup, with flights slated to start in mid-November. Earlier this month, though, Allegiant dropped the plan for the Monterey-Honolulu nonstop route because bookings for flights were reportedly lower than anticipated.
Founded in 1997, Allegiant Travel Company specializes in providing low-cost travel packages that include air, hotel, rental car and attractions. For additional information about Allegiant Air, click here.