Allegiant launching nonstop air service to Hawaii with one-way fares as low as $174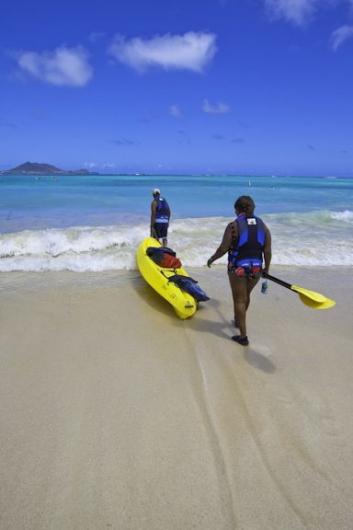 Allegiant Air, a Nevada-based airline owned by Allegiant Travel Company, announced today that it will start providing nonstop air service from the mainland to Honolulu in late June.
The carrier will offer introductory fares as low as $174 one-way, including taxes and fees, between Honolulu, Oahu and Fresno, Calif. and Honolulu-Las Vegas. The Honolulu-Fresno flights will begin on June 30; and Honolulu-Las Vegas flights, June 29.
Allegiant's introductory fares are limited, not available on all flights and must be purchased by April 30, 2012 for travel by Nov. 13, 2012. For more information about flight days and times, click here or call 702-505-8888.
In a news release issued by the company, Andrew C. Levy, Allegiant's president, said: "The announcement of service to Hawaii is a great achievement for Allegiant." He added, "With the addition of the four aircraft we have acquisitioned, we plan to expand service to other mainland cities in the future."
Allegiant Travel Company specializes in providing low-cost travel packages that include air, hotel, rental car and attractions. Founded in 1997, Allegiant became a public company in December 2006, under the Allegiant Travel Company name and trades on the NASDAQ under ticker ALGT.
Here are some more details tied to the introductory one-way fares.

Prices include PFC, segment tax and Sept. 11th security fee of up to $10.80 per segment. A segment is one take-off and one landing. A convenience fee of $10 per segment, per passenger is included in the introductory one-way fare. A fee of $14.99 per segment, will apply when purchased through Allegiant call centers. Purchases made at any Allegiant Airport Ticket Office will not incur a convenience or call center fee. For ticket counter hours of operation, click here. Baggage fees of up to $35 per bag, per segment will apply to one carry-on and the first two (2) checked bags. Additional higher fees will apply for three or more checked bags. Fare rules, routes and schedules are subject to change without notice. For more information about fares, click here.