Aloha Airlines Shuts Down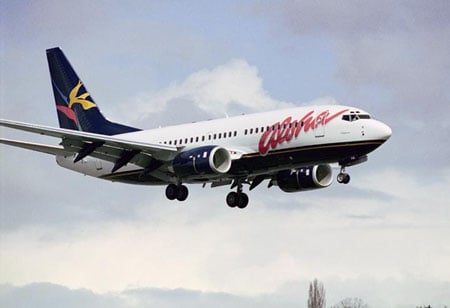 Aloha Airlines announced this morning it was shutting down passenger service—both interisland and transpacific.
Its last day of passenger operations will be tomorrow, March 31, though many of its Hawaii-to-Mainland routes have their last flight today, Sunday.
If you are holding tickets on Aloha past that date, you can contact other airlines, including United Airlines, (800) UNITED1, and Hawaiian Airlines, (800) 367-5320.
If you have a ticket on Aloha for April 1st through 3rd, 2008 (and on Hawaii-Mainland flights March 31), you can stand by on Hawaiian Airlines flights, free of charge. Hawaiian Air has added 6,000 interisland seats in an attempt to accommodate as many passengers as possible, but cannot guarantee everyone a seat that fits their travel plans.
United had a code-sharing agreement with Aloha Airlines. That means it sold tickets to flights actually operated by Aloha, and vice versa. United says it will do its best to rebook all passengers who bought their tickets through United. It answers questions here.
If you don't wish to be accommodated by another airline, you should contact your travel agent or credit card company for a refund. You can also do that if you are forced to purchase a ticket on another airline to complete your travel. (Unfortunately, if you paid for a ticket by cash or check, you have to file with the bankruptcy court.)
Aloha will continue to operate its air cargo unit, which Saltchuck Resources, Inc. announced last Thursday it intended to buy.
"This is an incredibly dark day for Hawaii," said David A. Banmiller, Aloha's president and chief executive officer. The shutdown ends a 61-year tradition of service.
The announcement can be found on Aloha's Web site here, along with a FAQ page here with information on reservations and refunds.
Aloha Airlines filed for bankruptcy on March 20. It cited the inter-island airfare war set off by Go! Airlines and the soaring cost of jet fuel for losses of $81 million in 2007 as reason. The airline was put up for sale the following day, but expected to continue to fly.