Aloha-Inspired Swimwear To Get You Ready for the Beach or Pool
Wherever you may be, these island prints will put you in a Hawaii state of mind.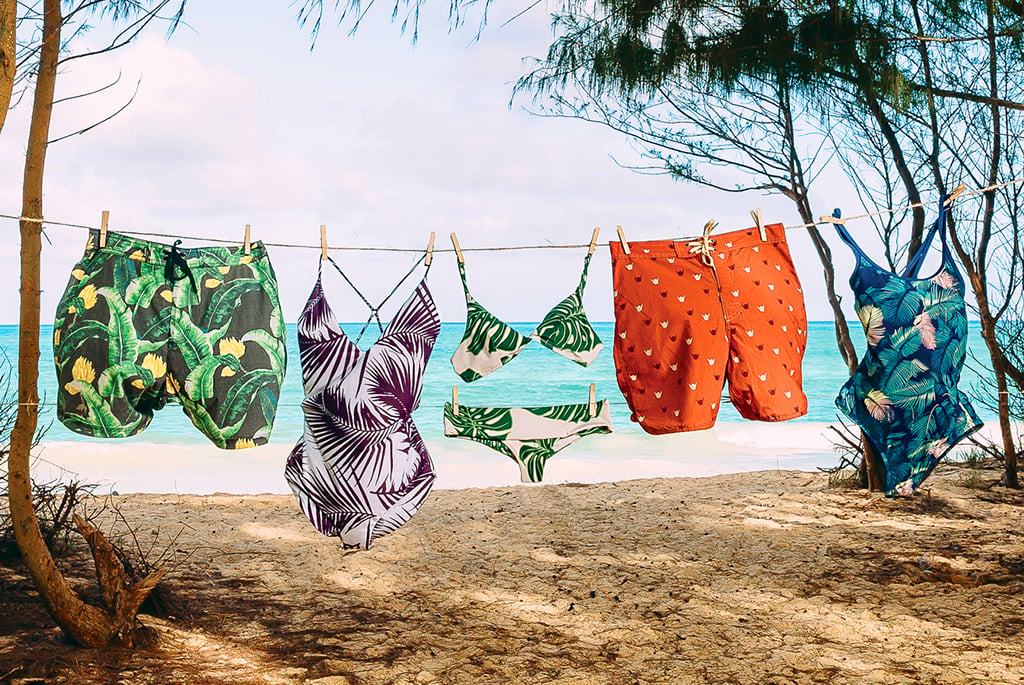 Gear up for summer at the beach or pool with these swimwear pieces that will remind you of Hawaii, wherever you are.
Easy Breezy
Turn up the tropical without going overboard. This Banks boardshort does it by curbing a cliché (palm trees) for its more subtle and modish fronds. (Editor's note: The banana leaf print in the main image above was sold out by this article's publish date.)
$65, banksjournal.com.
Some Type of Sway
Mikoh's easy breezy take on palm fronds takes a nuanced color approach to an otherwise over-saturated pattern: a beautiful wine shade.
$218, mikoh.com.
Botanically, Yours
Are monsteras the island version of camouflage? We think so. Get lost in this lush Greenlee Swim design with a sporty two-piece fit.
Tie back bra, $110; brief, $94, greenleeswim.com.
Hang Loose
Paired with a cool sunset orange, this simple shaka print from Mollusk evokes a vintage feel (and we're loving the shorter '60s-inspired length).
$66, mollusksurfshop.com.
Cool & Colorful
This trendy Carve Designs one-piece has a "Hot Hawaiian Nights" thing going for it with a warm mix of colors in the front and double crisscross straps in the back.
$76, carvedesigns.com.