Anaha at Ward Village's magical suspended infinity pool
It gives a new meaning to sky diving.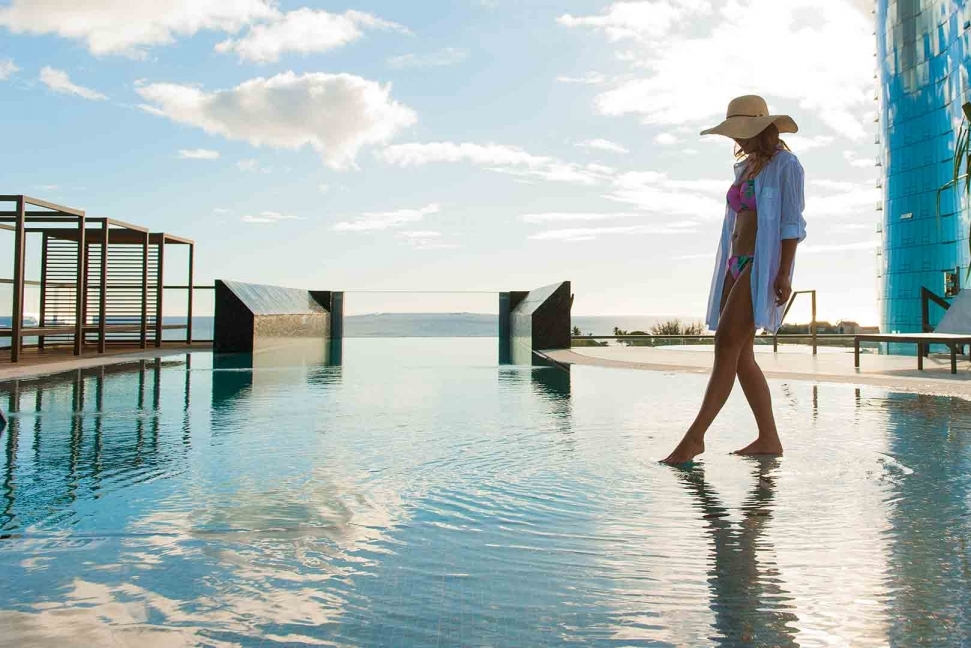 Perched high above the streets of Ward Village, a pool hangs 15 feet off the edge of the Amenity Deck at Anaha. Supported by cantilevers, the water feature stretches 75 feet long in its entirety and is the first of its kind in Hawaii. With Albert C. Kobayashi Inc. as the master contractor, the local pool builders at Pacific AquaScapes partnered with Surface Design Inc., a California-based architectural firm, to bring the iconic pool to life.