And the winner of HAWAII Magazine's Aloha Festivals Flyaway sweepstakes is…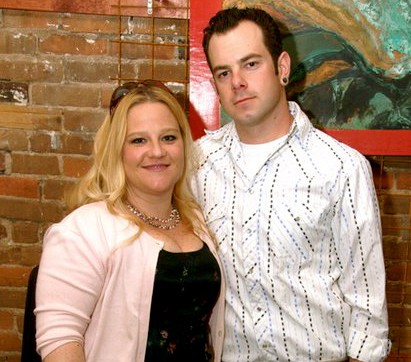 Congratulations to Jessica Patterson of Colorado Springs, Colo. — the winner of our HAWAII Magazine's Aloha Festivals Flyaway sweepstakes.
Jessica's name was drawn at random from more than 7,800 sweepstakes entries submitted through our Facebook page over the last three weeks. Her prize?
• Complimentary Hawaiian Airlines roundtrip airfare for the winner and one guest between Oahu and one of Hawaiian Airlines' 10 gateway cities on the U.S. Mainland.
• Five-days/four nights complimentary accommodations at the Waikiki Beach Marriott Resort & Spa, Sept. 15-19, 2011.


• Gifts from Aloha Festivals, including two Aloha Festivals T-shirts and ribbons, complimentary entry to Downtown Honolulu Aloha Street Festival (Sept. 16), access to the Waikiki Hoolaulea VIP/hospitality suite (Sept. 17) and two three-day boarding passes for the AlohaBus.
Jessica received e-mail notification of her win yesterday — while at a haircut appointment. "I got an e-mail on my phone, and I didn't want to get too excited until I knew it was actually true," she said. About an hour and a half after managing to sit still for her haircut and return home, Jessica went about verifying for herself that the win was real-deal.
"The anticipation was terrible," she said. But when Jessica finally convinced herself that, yes, she had won a sweepstakes through which she will touch down in Honolulu next month, she did an little dance and excitedly started making toes-in-the-sand plans with her fiancé Davyn Housman.
Once on Oahu, Jessica and Davyn (pictured, above) — both first-time visitors — are slated to attend the 2011 Aloha Festivals. Now in its 65th year, the Aloha Festivals is one of Hawaii's longest-running cultural celebrations. Founded in 1946 as Aloha Week, the celebration was renamed Aloha Festivals in 1991. This year's theme, Mele Ailana, translates as "Celebrate Island Music."
Among the highlights is the 59th annual Waikiki Hoolaulea (celebration). The celebration, set for Sept. 17, spans more than 12 blocks along the beachfront main drag, Kalakaua Avenue. Entertainment stages will showcase Hawaiian music and hula halau (hula groups), and the avenue will also be well stocked with island cuisine, lei and craft booths.
Mahalo to everyone in our HAWAII Magazine reader ohana who entered our Aloha Festivals Flyaway sweepstakes. And a grateful mahalo to Hawaiian Airlines, Waikiki Beach Marriott Resort & Spa, AlohaBus and Aloha Festivals for the wonderful prize package for our contest winner!
Congratulations, once again, Jessica and Davyn! We hope you enjoy your Oahu visit!