And the winner of HAWAII Magazine's Pan-Pacific Festival Flyaway sweepstakes is…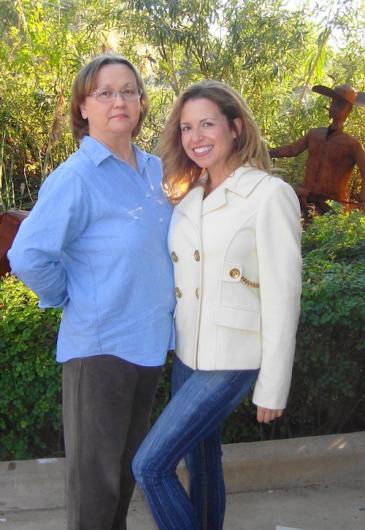 Congratulations to Sarah Haney of Newport Beach, Calif. — winner of HAWAII Magazine's Pan-Pacific Festival Flyaway sweepstakes. Sarah's name was drawn at random from thousands of sweepstakes entries submitted between mid- and late-April. Her prize?
• Complimentary Hawaiian Airlines round-trip coach airfare for two between Oahu and one of 11 gateway cities served by Hawaiian Airlines in North America.
• Five-days/four-nights complimentary accommodations for two at the Sheraton Princess Kaiulani Hotel, June 6 – 10, 2013.
• $100 gift card from Ala Moana Center.
• $100 gift card from Arancino di Mare Ristorante Italiano.
• Complimentary Pearl Harbor/Arizona Memorial Honolulu City Tour Passes, two Oahu Grand Circle Island Tour Passes and two Gray Line Double Decker Weekly passes from Polynesian Adventure Tours.
• Two seats at the Pan-Pacific Festival's private opening reception on June 7, two VIP seats at the fest's parade on June 9, and a pair of Pan-Pacific Festival T-shirts.
Sarah, 33, who has visited the Islands once, said she entered the sweepstakes because her mother, Catharine Riehl, has yet to visit Hawaii but very much wants to. "She's never really had a tropical vacation," Sarah said.
In addition to enjoying the Oahu's tropical offerings, the daughter-mother duo (pictured, above) is looking forward to enjoying VIP treatment at the Pan-Pacific Parade, which will feature dancers and drummers, bands and various other performers marching down Kalakaua Avenue, edging Waikiki Beach. Also among the parade highlights: "Noto Kiriko," a huge Shinto-style hanging lantern, which, according to tradition, is used to guard nighttime parades in Japan.
Now in its 34th year, the Pan-Pacific Festival is among Hawaii's largest-running cultural celebrations. The annual convergence of Pacific Rim cultures features hula, theatrical performances, a beachfront block party (hoolaulea), and wraps up with its annual lively parade.
Slated to get under way on Fri., June 7 and wrap up at sunset on Sun., June 9, festival events will take place at various Waikiki area venues. The fest will showcase nearly 100 performance groups from around the globe. Our sweepstakes winner will be invited to a private opening reception. The fest's other events are free and open to the public.
Mahalo to everyone in our HAWAII Magazine reader ohana who entered tour HAWAII Magazine Pan-Pacific Festival Flyaway sweepstakes. And a grateful mahalo nui loa to Hawaiian Airlines, Sheraton Princess Kaiulani Hotel, Ala Moana Center, Arancino di Mare, Polynesian Adventure Tours, and the organizers of the Pan-Pacific Festival for the wonderful prize package for our contest winner!