Annual World Whale Film Festival Honors World Ocean Day
Pacific Whale Foundation employs powerful storytelling in ocean conservation efforts.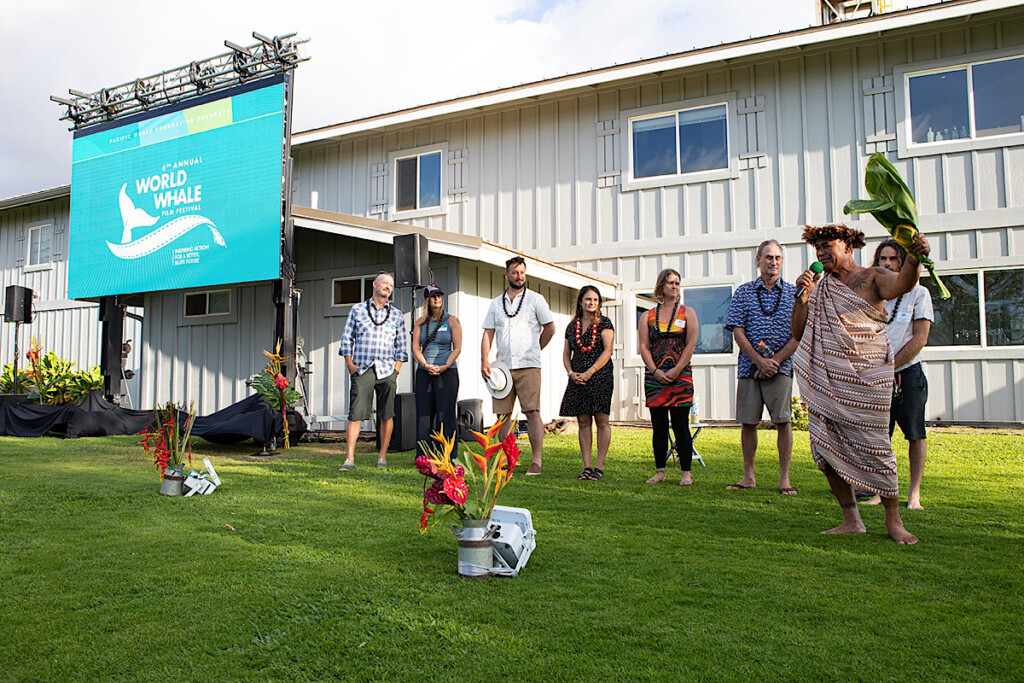 This World Ocean Day, join  Pacific Whale Foundation as it celebrates filmmakers passionate about protecting the ocean and marine wildlife during the  7th Annual World Whale Film Festival.
Presented by the nonprofit ocean conservation organization in collaboration with venue sponsor OCEAN Organic Farm & Distillery, the film festival lights up the screen at OCEAN's scenic Upcountry Maui location on June 8.  Committed to event sustainability from start to end, Hui Zero returns as the festival's zero-waste sponsor.
Enjoy dinner and drinks as selected films roll, or leisurely partake in the festival's online component accessible from June 8 to 30. General event tickets ($135) and VIP tickets ($250) include food, beverages and full access to online screenings, with VIP ticketholders also receiving a Pacific Whale Foundation swag bag, exclusive raffle opportunities, an intimate sunset cocktail cruise with filmmakers on June 9 and more. A second VIP package ($5,000) provides a great way for groups and businesses to support PWF's mission as a festival sponsor complete with targeted media promotion, dedicated group table, food and cocktail full service, exclusive VIP cocktail cruise and more. Access to the online component only is $25.
In addition to invoking the power of storytelling to promote awareness of environmental stories around the globe, this year's film topics include ocean and wildlife conservation, environmental stewardship, Indigenous ecological knowledge and other official selections that raise awareness of major threats impacting nature and humankind.  
This flagship event, a major fundraiser for Pacific Whale Foundation's Research, Education and Conservation programs, reflects the nonprofit's commitment to foster awareness of ongoing threats—climate change, unsustainable tourism, marine plastic pollution, vessel collisions with marine animals and bycatch (fisheries interactions)—impacting marine environments and wildlife.
The World Whale Film Festival was launched in 2017 as a platform for emerging and seasoned filmmakers aligned with the organization's mission to protect the ocean through science and advocacy and inspire environmental stewardship. The addition of an online component in 2021 further expands the festival's reach to global audiences that support Pacific Whale Foundation's vital conservation work. 
World Whale Film Festival: Inspiring action for a better, bluer future.  
For more information or to purchase tickets to either the in-person or online event, please visit  www.pacificwhale.org/filmfest.  All proceeds support the protection of whales, dolphins and other marine wildlife.