Aqua Hotels Hawaii offers room deals as low as $59 at 15 properties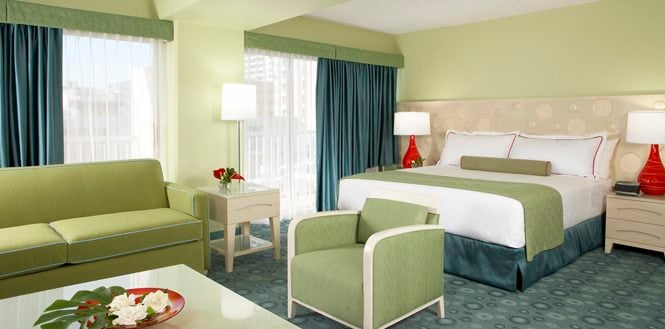 Hawaii travelers who stayed at Aqua Hotels & Resorts properties this hot season may be familiar with the company's "99 Days of Summer" special, which slashed nightly rates at most Aqua properties statewide.
We're guessing the promotion was a hit. Are you ready for "99 Days of Fall"?
Aqua is discounting room rates at 15 properties on three Islands, for fall travelers on a budget. Nightly rates start at $99 or less at 12 Aqua hotels in Waikiki—including the iconic and recently-saved-from-shutdown Ilikai Hotel & Suites.
What kind of starting daily rates will you be looking at? Here's Aqua's "99 Days of Fall" deal hotel list:
Oahu
$59 Continental Surf Hotel
$69 Waikiki Marina Hotel
$79 Aqua Island Colony
$79 Aqua Waikiki Pearl
$79 The Equus
$80 Aqua Aloha Surf & Spa
$89 Aqua Waikiki Wave
$99 Aqua Bamboo & Spa
$99 Aqua Waikiki Beachside
$99 Park Shore Waikiki
$99 Aqua Palms & Spa
$99 Ilikai Hotel & Suites
$129 Best Western Coconut Waikiki
Molokai
$132 Aqua Hotel Molokai
Maui
$189 Hotel Wailea Maui
The promotion is good for stays from September 8 to December 16, 2009. There is no minimum night requirement for stays. And yes, we counted— there really are 99 days between Sept. 8 and Dec. 16
For reservations or more information click here, or call (866) 406-2782.