At Seafood Village, Chinese Flavors Draw Universal Appeal
The 20-year staple in Waikiki dining is famed for its fresh dim sum, live-from-the-tank seafood and authentic Hong Kong style fare.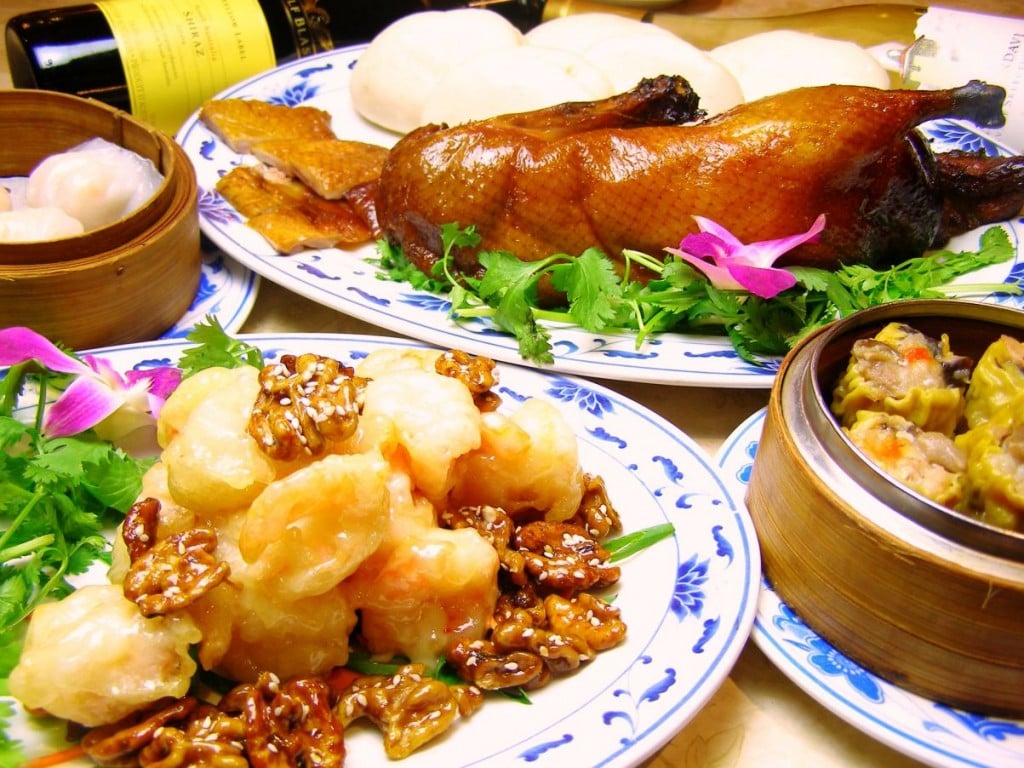 Right in front of world-famous Waikiki Beach, Seafood Village Chinese Cuisine is a trusted, 20-year staple in Waikiki dining. Famed for its fresh-made dim sum, live-from-the-tank seafood and authentic Hong Kong-style fare, the restaurant is located on the lower level of the five-star Hyatt Regency Waikiki Resort and Spa.
Seafood Village is an entity all its own, beckoning patrons from near and far, including many noteworthy guests, whose photos line the entrance walls. Kamaaina (locals) also count Seafood Village as a consistent favorite. "On any given day, we have diners from all over the world, as well as locals.. Food always brings people together," says manager Yao Ming Guan.
Menu favorites include the Honey-Glazed Walnut Shrimp and the Roasted Peking Duck served with your choice of pancakes or buns.
Seafood Village has been recognized for dining excellence in Chinese cuisine by Restaurant News, in which the eatery ranked sixth in its roundup of the top 100 restaurants.
Seafood Village caters to local tastes, but they maintain the integrity of authentic Chinese stylings. A perfect example of this artful fusion can be tasted in the flavorful Garlic Duck Fried Rice, served with tender, wok-fried duck meat, freshly minced garlic, green onions, bean sprouts, egg and seasoning. "It's a dish that's loved by locals and visitors," says Guan.
It's common to find patrons enjoying stir-fried selections, such as the Seafood Fried Noodle; soups, including the Crab Meat and Fish Maw Soup and sizzling platters of Jumbo Prawns with Satay Sauce. The Jumbo Prawns plate is a seafood sensation featuring a medley of onions, green and red bell peppers dressed in a peanut butter sauce, and ground shrimp with accents of chili pepper to heighten the gusto of the dish.
Seafood Village is also an optimal choice for private events and dinner parties. The restaurant's three VIP banquet rooms seat up to 75 people in a party-like atmosphere that is perfect for any occasion. Reservations for private rooms are highly recommended.
Private parties can take advantage of Seafood Village's family-style dining concept, which offers patrons the liberty to sample a slew of dishes. The choices are endless. Alternatively, the restaurant has prix-fixe party menus, thereby eliminating the decision-making process altogether.
"We want everyone to venture into Waikiki and stop by Seafood Village for a delicious Chinese meal," Guan says with a smile. "First-time customers can give us a try and familiar faces can come back for more."

*Update 10/17/17: Please note that Seafood Village at the Hyatt Regency Waikiki Resort and Spa is now Kirin Restaurant. Formerly located on Beretania Street, Kirin has been Honolulu's must-go stop for Chinese food for nearly 30 years.
Kirin is open daily from 11am – 2 pm for lunch and 5pm – 10 pm for dinner. Although reservations are not required, they are recommended. Please call (808) 942-1888 to make a booking or visit kirinrestauranthawaii.com for more information.