Battleship Missouri celebrates a decade at Pearl Harbor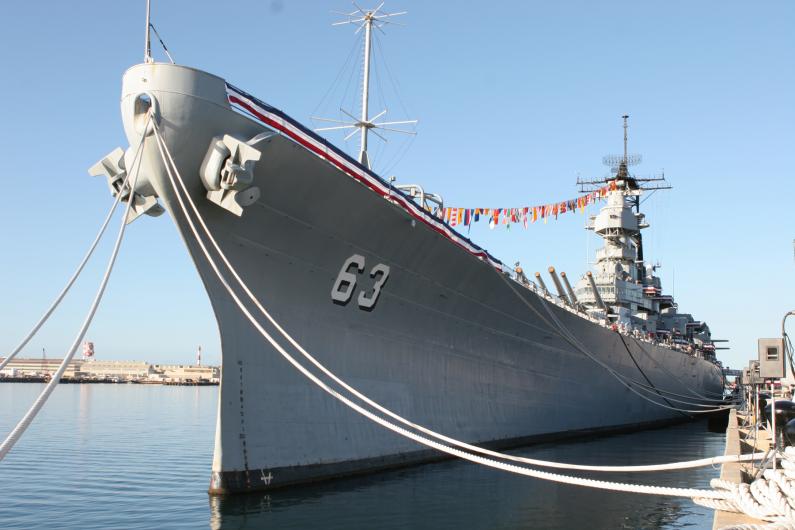 Planning a visit to Pearl Harbor this summer?
The Battleship Missouri Memorial has scheduled a series of special tours and ceremonies in June, commemorating the 67-year-old battleship's 10th anniversary in Pearl Harbor.
Special guided tours of the historic vessel will be offered throughout June:
Tour guides will share stories of crewmember experiences on the "Mighty Mo"—from World War II through Operation Desert Storm—on the Generations Tour—offered at 2 p.m. daily, beginning June 1. Among other facts, you'll hear how the once rusting battleship was saved from the scrap heap and turned into a memorial, and see the on-board site where Japan formally surrendered World War II.
The Weapons Tour—offered at 1:30 p.m. daily, beginning June 1—is pretty much just that: A detailed look at the array of weaponry the battleship utilized in its five decades of active service. Ask nice and they may even show you the exact spot beneath the anti-aircraft guns where Cher shimmied in her semi-infamous "If I Could Turn Back Time" video.
Both tours will be an hour long, and require a separate admission fee.
On June 21—a full decade since the Missouri docked permanently at Pearl Harbor—the "A Mighty Mahalo" celebration will offer a day-long slate of pierside events.
For admission prices and more information on Battleship Missouri Memorial 10th anniversary events, call the memorial at (877) 644-4896.
The Battleship Missouri Memorial's Web site is here.