Best five escapes from Hawaii vog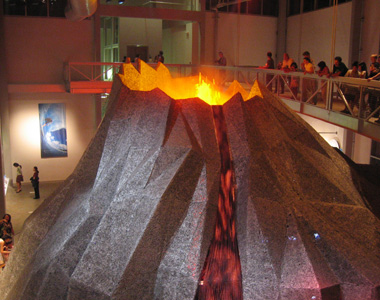 Volcanic smog from the Big Island's Kilauea volcano has enveloped Hawaii's normally clear skies for the last couple of days. Weather experts say it'll be with us until our tradewinds return this weekend to sweep it all away.
Vog isn't exactly hazardous to your health in small doses, just kind of annoying—particularly for outdoor activities. If you're searching for an indoor respite that doesn't include air-conditioned shopping malls, here are five Hawaii escapes to consider:
1. Alexander & Baldwin Sugar Museum (Puunene, Maui)
Learn the history of what was once Hawaii's biggest agricultural export, and find out how Maui sugar barons Samuel Alexander and Henry Baldwin were relentless (some might say, merciless) in their quest to make it so.
2. Bishop Museum (Honolulu, Oahu)
It's home to the world's largest collection of Native Hawaiian and Polynesian cultural and scientific artifacts, and third-largest collection of natural history specimens. Don't skip its modern, very interactive Hawaii-focused science adventure center (above).
3. The Contemporary Museum (Honolulu, Oahu)
Hawaii's largest museum dedicated to contemporary art schedules an always-changing, always-intriguing line-up of works and touring exhibits from around the world. Don't miss its walk-in David Hockney installation L'Enfant et les Sortileges (second, above). Chance a walk in the museum's outdoor sculpture-filled gardens.
4. Imiloa Astronomy Center of Hawaii (Hilo, Big Island)
Ancient and modern Hawaii-centric astronomy and Hawaiian culture combine in a fun mix of interactive exhibits and installations. Part science center, part planetarium, part tribute to the Big Island's world-renowned nexus for astronomical studies Mauna Kea.
5. Kauai Museum (Lihue, Kauai)
Artifacts, textiles, memorabilia and photo collections detailing Kauai's rich multi-cultural history, in an almost century-old lava rock exterior building that once housed the island's first public library.