"Best of Hawaii" 2009: Our favorite Hawaii road trips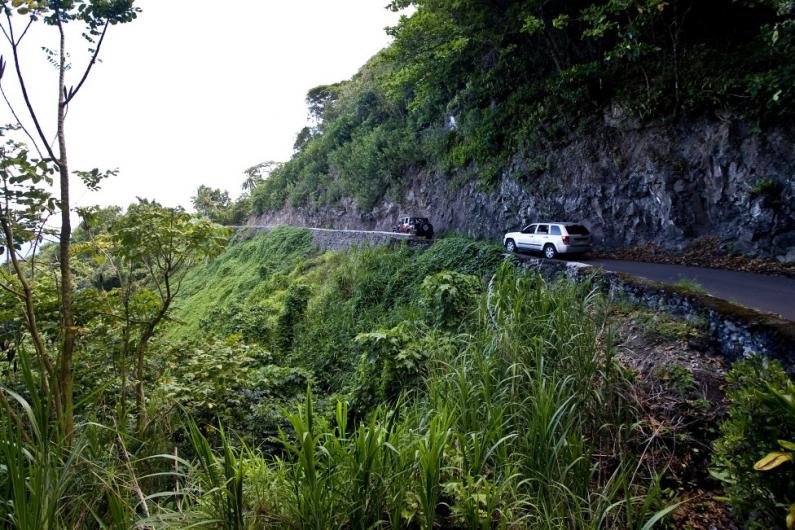 The 2009 edition of one of HAWAII Magazine's most popular issues of the year is here! Our annual "Best of Hawaii" issue.
As always, it's packed with picks from our well-informed HAWAII readers and editorial staff sharing their insights on the best of everything in the Islands.
HAWAII subscribers are already receiving the "Best of Hawaii" issue in their mailboxes, already using it to plan their next vacations in the Islands. Not a subscriber? You can purchase a subscription to HAWAII Magazine here, or pick up the September/October 2009 "Best of Hawaii" issue in bookstores and on newsstands nationwide now. You can also read the "Best of Hawaii" issue instantly online by purchasing a digital copy of the magazine here.
For our 2009 "Best of Hawaii" issue, we've collected who, what and where HAWAII readers selected as their favorite towns, favorite places to stay, favorite places to shop, favorite places to eat and more. And we've got our own editorial staff picks for our favorite Hawaii snacks, favorite festivals, favorite indoor and outdoor activities, favorite restaurants and more.
More than 101 Hawaii travel secrets, hotels, beaches, restaurants and festivals throughout the issue.
You'll have to pick up a copy of the "Best of Hawaii" issue to see all of our reader and editor picks. But for Web site readers, we've decided to share picks from one of our favorite editorial staff categories: HAWAII Magazine's Four Favorite Hawaii Road Trips.
Enjoy the ride!
1. Kauai's North Shore
The Garden Isle's best road trip is traveling to Kauai's North Shore starting from Lihue and ending in Haena. You'll see green mountains and meadows on the left side, and beautiful beaches on the right. On the way to Haena and Princeville, you'll pass many towns, including Wailua, where the famous Coco Palms Resort once stood in its glory. There are wet and dry caves to explore, eating places to try and landmarks to visit, such as the Kilauea Lighthouse and the Hanalei taro patches.