"Best of Hawaii" 2012: HAWAII Magazine's picks for best eats, must-see spots, cool stuff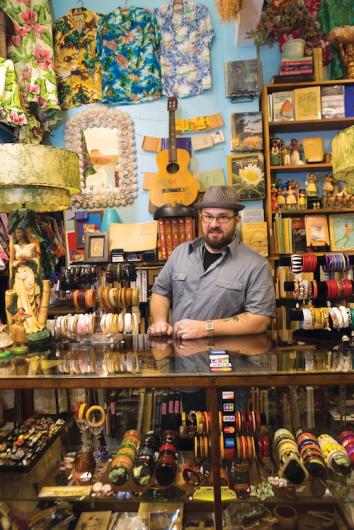 HAWAII Magazine's 2012 Best of Hawaii issue is on sale now! This year, the annual feature's 20 pages are packed with HAWAII Magazine staff picks on everything from our favorite Hawaii places, eats to activities and various fun items, ranging from intriguing objects to pursuits just too amusing to leave off the list.
In previous years, HAWAII Magazine's Best of Hawaii was often based on a combination of staff picks, selections made by various Hawaii experts, and tallies from ballots filled out by our readers. Last year, we elected to hand over the entirety of 2011 Best of Hawaii to our reader ohana. By way of ballot, readers made the calls. And the results were impressive. HAWAII Magazine readers even taught us a few things about our own island backyard.
Among the "best" lineup in this year's Best of Hawaii issue? The 2012 Best of Hawaii feature in our September/October issue includes a total of 111 picks of the best restaurants, snacks, must-see spots, fashion statements, cool stuff, and more. Below are picks for six categories.
Check out the other 105 picks in the new issue, which is available in print in bookstores and on newsstands nationwide, or on the Apple iPad Newsstand.
• STUFF — Best place for Hawaii memorabilia, Tin Can Mailman

Stepping into Tin Can Mailman, you're likely to wonder where all the "stuff" came from. We can assure you it is all authentic as proprietor Christopher Oswalt (pictured, above) chooses to only purchase genuine items, sending those trying to sell him fakes packing. For those of you on the hunt for a vintage aloha shirt, old restaurant menus, or a 1950s hula girl lamp, you now know whom to see in Honolulu for the real deal.
— Best made-in-Hawaii slipper, Colleen Wilcox Art
For years, the bright designs and swirls of color, mirroring ambience of the deep blue, have been found on local artist Colleen Wilcox's canvases. Now you can take these same fun and flirty images everywhere you go with Wilcox's rubber slippers (pictured, left).
— Best comfort food, Spam musubi pillows from Girl Scouts of Hawaii

The Hawaii Girl Scouts, who provide us with some of our favorite cookies, have now kicked it up a notch by selling us something even more irresistible. Spam Musubi pillows — yes, we said pillows (pictured, below). Snuggle up against this plush version of your favorite grab-and-go snack. Using a strip of black cloth "nori seaweed" wrapped around a terry-cloth "rice" cube and topped off with a oddly realistic Spam pillow, it is all the fun without the calories.
• PLACES — Among the picks for Best places in Hawaii to watch sports that aren't surfing is Makawao, Maui (rodeo)

Pull on your boots, and head on down to Makawao Rodeo, which will be packed with paniolo (Hawaiian cowboy) fans. The Makawao Rodeo has hosted a Fourth of July weekend event for 57 years, including parades, rodeo competitions — all with a Hawaiian twist.
• EATS — Best highway diner, '50s Highway Fountain Diner

Incorporating local favorites like loco moco, mac salad, and kalbi meats with 1950s diner food makes for some ono eats. Complete with jukebox, wall-covered memorabilia, and of course an Elvis Presley room, no trip to Big Island is complete without stopping in to this local spot in Laupahoehoe. Phone: (808) 962-0808.
• FUN — Best place to pretend to be James Bond in Hawaii, Jetlev Flight Experience

OK, so maybe we couldn't get our hands on some of Bond's cars or fancy gadgets. Still, what we did manage to acquire is pretty cool. If you're traveling near Oahu's Maunalua Bay, you might notice the high-flying Jetlev. (pictured, left) Using 250-horsepower marine engines housed in a watersport jetpack, adventure-seekers are offered a potentially thrilling 30-minute ride. How does it work? Simply put: ocean water is pumped into an attached 33-foot hose then out again, sending the lucky wearer of the Jetlev apparatus up to 30 feet above the water. Sea Breeze Watersports Hawaii will escort near-anyone age 18 or older, who wishes an imaginary post in "Her Majesty's Secret Service."