Big Island's Hawaiian place-of-refuge marks 50 years as national park with festival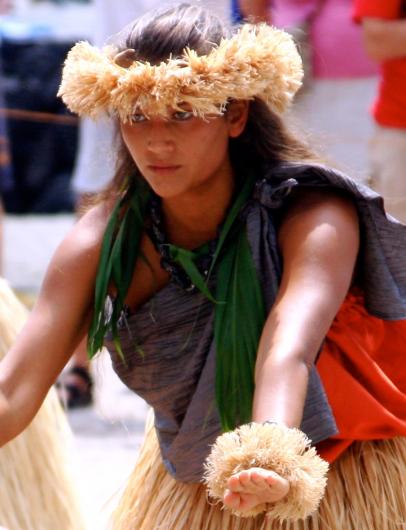 In old Hawaii, trespassing in areas sacred to Hawaiian chiefs was punishable by death unless the offender could somehow flee to the nearest puuhonua, or place of refuge.
This week, the Big Island's Puuhonua O Honaunau — one of the last preserved places of refuge in — is marking its 50th anniversary as a unit of the National Park Service.
A three-day Hawaiian cultural festival — starting on Fri., June 24 and wrapping up on Sun., June 26, at Puuhonua O Honaunau National Historical Park — will take visitors back to the old Hawaii of the 1800s. Participating Hawaiian cultural experts and practitioners will wear traditional dress from the period. The festival will feature hula performances, demonstrations ranging from lei-making and weaving to hukilau (traditional fishing), canoe rides, archaeological hikes and discussions with cultural experts about everything thing from musical implements to medicinal plants. Other attractions include a hookupu (offering) opening and closing ceremony.
Puuhonua O Honaunau National Historical Park preserves a site where, up until the early 19th century, Hawaiians who broke a kapu (the culture's strict laws) could avoid certain death by fleeing to a puuhonua. The offender would then be absolved by a priest and then let go. During battles, defeated warriors and non-combatants could also find refuge at a puuhonua.
The Puuhonua O Honaunau National Historical Park's website notes that the royal grounds adjacent to the puuhonua were a favored residence of Hawaiian chiefs, and that Hale-o-Keawe (pictured, left), a temple built in the 1650s and long ago destroyed, served as the royal mausoleum and held the remains of 23 chiefs.

The free festival will be under way from 9 a.m. to 3 p.m. each day at the national historical park, on the Big Island's west coast. Driving directions from Kailua-Kona: Take Highway 11 south, about 20 miles. Between Puuhonua O Honaunau National Historical Park n mileposts 103 and 104, at the Honaunau Post Office, turn right towards the ocean onto Hwy 160. Travel 3.5 miles and turn left at the Puuhonua O Honaunau National Historical Park sign.
The park, which sustained some damages tied to the March 11 tsunami, has completed repairs, and now all public areas are now open and accessible. For additional information about the cultural festival and the park, click here.