Big Island's Kona Surf Film Festival gets under way tomorrow on Kohala Coast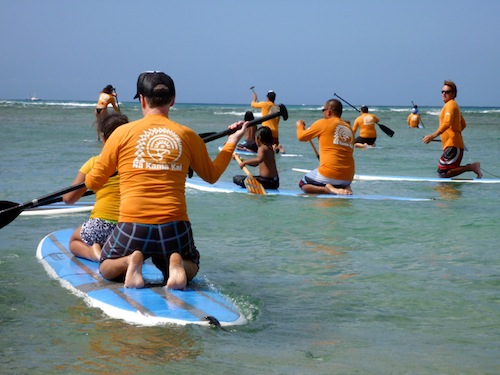 With the Vans Triple Crown of Surfing in full swing on Oahu's North Shore and monster winter waves pounding the shores of various other Hawaii shorelines, the ninth annual Kona Surf Film Festival is arriving just in time for stoked surfers and surfing fans.
The fest, which starts on Fri., Dec. 7 and wraps up on Sun., Dec. 9, spotlights a variety of surf-inspired films ranging from short and feature-length films made in surf locations such as Australia, Europe, and, yes, Hawaii.
On the fest's website, program director and festival founder Chad Campbell says: "It seems like each year we get more films, more art, more people, and always have a great time." Campbell, a surfer, filmmaker, and editor himself, founded the fest in 2003 to celebrate the art and sport of surfing.
Among the Hawaii musicians slated to perform at the fest: island-style soul singers Paula Fuga and Kimie Miner. The event will also feature a green-minded "sustainable art" fair showcasing local fashion, jewelry, art and surf equipment.
The fest, which serves as a fundraiser for the Kona Chapter of the Surfrider Foundation and Na Kama Kai, will be staged at the Pavilion at The Mauna Lani Bay Hotel & Bungalows on the Kohala Coast. Festivities get under way at 4 p.m. tomorrow. For movie ad ticket information, click here.