Bingo Cards For Your Merrie Monarch Festival 2018 Viewing Party
Sharpen your hula eye with bingo cards to keep you entertained during all three nights of competition on the world's most prestigious hula stage.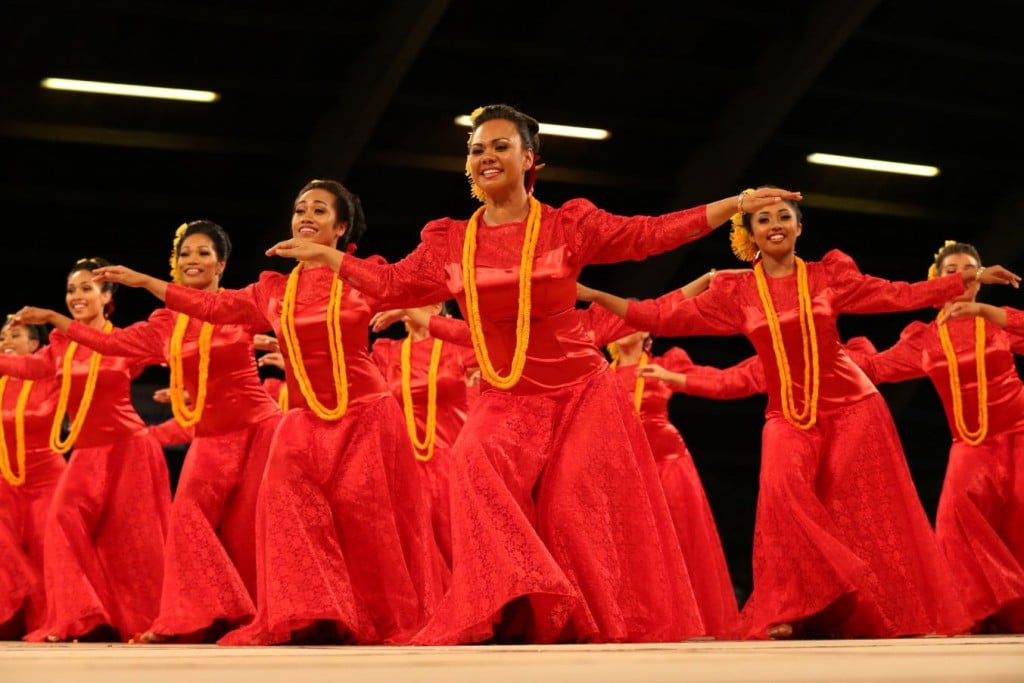 Another year of extraordinary hula and Hawaiian music is taking place this week as the 55th annual Merrie Monarch Festival begins this Thursday, April 5 through Saturday April 7 in Hilo, Hawaii Island. Though tickets sell out immediately upon release in November, hula fans can still enjoy the competition from the comforts of home. And while nothing can compare to the electric energy in the Edith Kanakaole Stadium, watching the competition on TV or livestream provides arguably the best perspective to view all angles of the dancers onstage. Each moment is captured onscreen, including exclusive behind-the-scenes interviews with kumu hula (hula teachers), their Miss Aloha Hula soloists as well as their halau (troupe) preparations.
As a man of vision and innovation, King Kalakaua (known as the "Merrie Monarch" himself) would surely appreciate how modern technology has enabled a global audience to celebrate the art of hula through this prestigious competition. For over a decade, the namesake celebration of Hawaii's last reigning king has been livestreamed online, allowing spectators all over the world to tune in to the "Olympics of hula."
For those at home who will be enjoying the competition in their own Merrie Monarch viewing party, we have created bingo cards in honor of this exciting occasion to keep your audience engaged.
How to play
Print out the cards at the bottom of this post and pass them out to guests any night of the three-day competition.
Cover spaces when the corresponding noun or verb is heard or seen on screen (e.g., palapalai, standing ovation). For spaces in quotations, we're waiting to hear these specific words and phrases, either onscreen or within your audience at home. Up the ante for spaces with actions like "backbends" or "turning kaholo," and challenge the space holder to prove their moves as well! Winning patterns include vertical, horizontal and diagonal lines.
Test your hula knowledge and see how attuned you are to the thoughtful details seen in the interviews, performances and even the audience in attendance. Laki maikai (good luck) and happy Merrie Monarch week!