Bishop Museum Adjusts to a New Normal with Outdoor Exhibits and Unique Experiences
The largest museum in Hawaiʻi is using all of its 15-acre campus in Honolulu for guests to learn and play outside.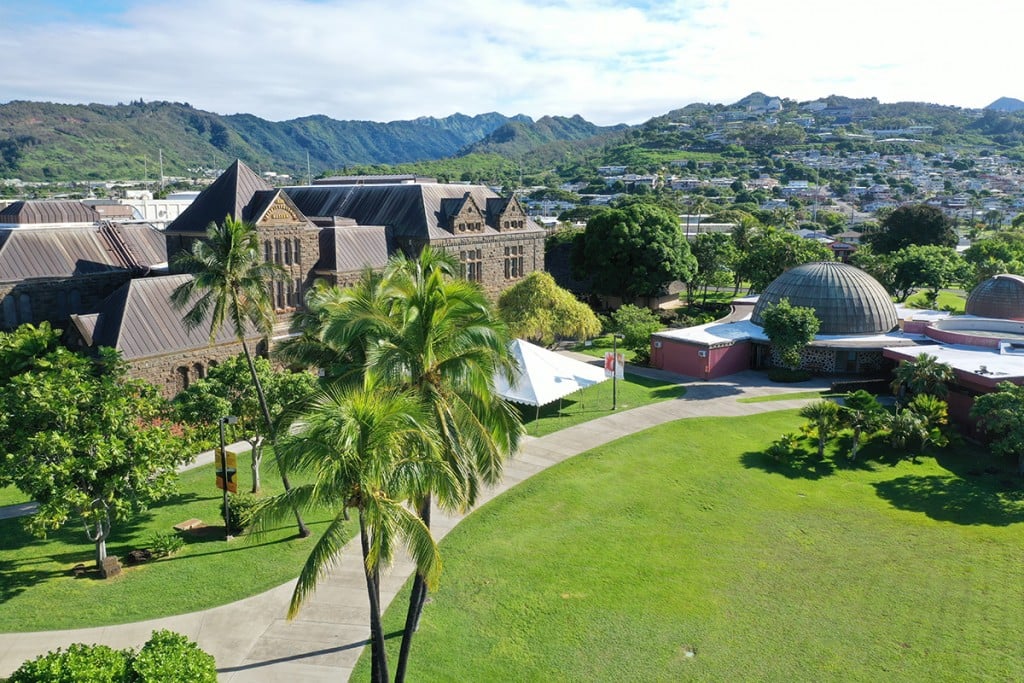 Located in Honolulu, Bishop Museum is the largest museum in Hawai'i and the premier natural and cultural history institution in the Pacific. It is the only museum of its type that is rooted in Hawai'i and the Pacific. The cultural resources of the museum include approximately 125,000 library titles, over 1 million archival objects, and 2 million archaeological and cultural objects, making it the largest museum in the world devoted to Native Hawaiian and Pacific history and culture.
The museum was founded in 1889 by Charles Reed Bishop in honor of his late wife, Princess Bernice Pauahi Bishop, the last descendant of the royal Kamehameha family. Its original purpose was to house the extensive collection of Hawaiian objects and royal family heirlooms of the princess, and has expanded to include other objects, documents and photographs about Hawai'i and other Pacific island cultures.
The special exhibit, "Mai Kinohi Mai: Surfing in Hawaiʻi," which is on view through March 28, 2021, features unique treasures from the museum's collection of surfing materials and archival photographs. And "Kaula Piko: The Source of Strings" is on view through Jan. 31, 2021. This exhibit showcases Hawaiian musicians and instruments and the impact they've had on popular music globally.
The museum recognizes the past few months have been challenging for the community, and that guests are searching for safe, educational and fun outdoor activities. To fill this need, Bishop Museum is using its 15-acre ​parklike campus and Great Lawn for new outdoor exhibits, programming and activities—supplementing its gallery spaces—while continuing to be conscious of everyone's health and safety. The new "Outdoor Museum" experience will provide local families and individuals of all ages and backgrounds with opportunities to learn, play and enjoy being in the outdoors.