Bringing Services, Hope and Opportunity to People in Crisis Across Oahu
The Institute for Human Services does more than help feed Hawaii's homeless.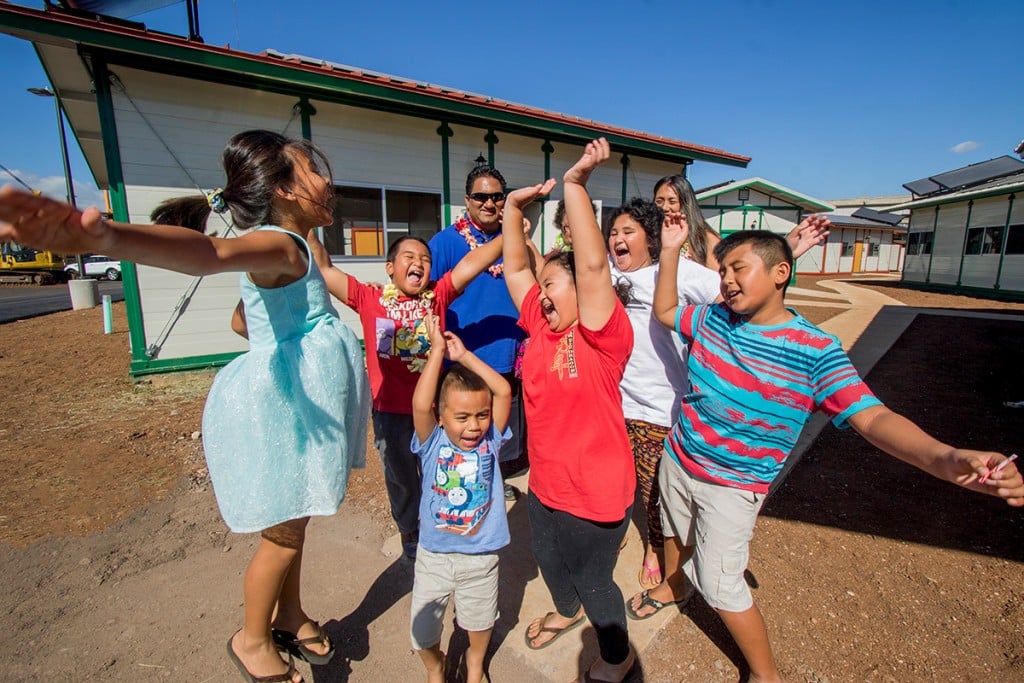 The Institute for Human Services is well known for its work feeding Hawaii's homeless. What's not as well known is that its work reaches far beyond that. IHS brings help and hope to almost 10,000 people on Oahu every year, connecting their clientele with shelter, medical care, employment and, perhaps most importantly, a sense of community and purpose.
"Our work is to help people take the next step to be healthier, whatever that step is," says Connie Mitchell, executive director of IHS.
Crisis calls from people facing eviction launch the team into action. They assist in finding stop-gap solutions for these individuals and families, and putting in place plans that can help them find stability and a path forward.
Outreach work puts volunteers and staff in the community, helping homeless individuals who've been displaced by sweeps and responding to calls from concerned citizens worried about someone they've encountered who appears to be struggling.
IHS shelters offer safety and respite. For people in crisis, IHS' three emergency shelters provide short-term stability, access to health care, employment support, daily meals, laundry services and storage space. Additionally, six specialty shelters address specific needs: medical respite for those released from local hospitals; transitional housing for homeless veterans; counseling, support and shelter for people struggling with sobriety and substance abuse; and family shelters designed to support both parents and children.
Partnerships bring much-needed resources and support to homeless communities across the island. "We can't do this alone," Mitchell says, pointing to the work of Kahauiki Village off Nimitz Highway near Honolulu's Keehi Lagoon Beach Park, and the Hawaii Homeless Healthcare Hui, or H4. Kahauiki Village provides housing for families; H4 offers critical medical and personal care for the chronically homeless.
Pets provide critical support and comfort to many of our homeless, so by offering pet-friendly services, IHS can reach more people and provide everything from employment support to medical care.
Homeless families are one of IHS' most critical constituencies; the staff knows that kids who grow up homeless will likely end up homeless, too. Enrichment programs offer kids homework help, routines, counselors and other adults who can support them during these difficult times.
Mitchell and her team work hard to intervene early, before a crisis. "Those who are trying, working, but can't afford rent this month, or those who've had an event that turns their lives upside down, we want to get services to them—employment, health care, rent subsidies, child care—so they can succeed."
Mitchell believes the community holds the key to eventually ending homelessness. "It goes deep and we have to look beyond simply finding housing. We need everyone onboard, people supporting each other. Nobody does it all by themselves."
For more information on The Institute for Human Services' work and mission, visit ihshawaii.org