Hawaii Data Collaborative: Tracking the Coronavirus and the Federal Funding
A nonprofit makes it easier to cut through the pandemic fog and make decisions with data.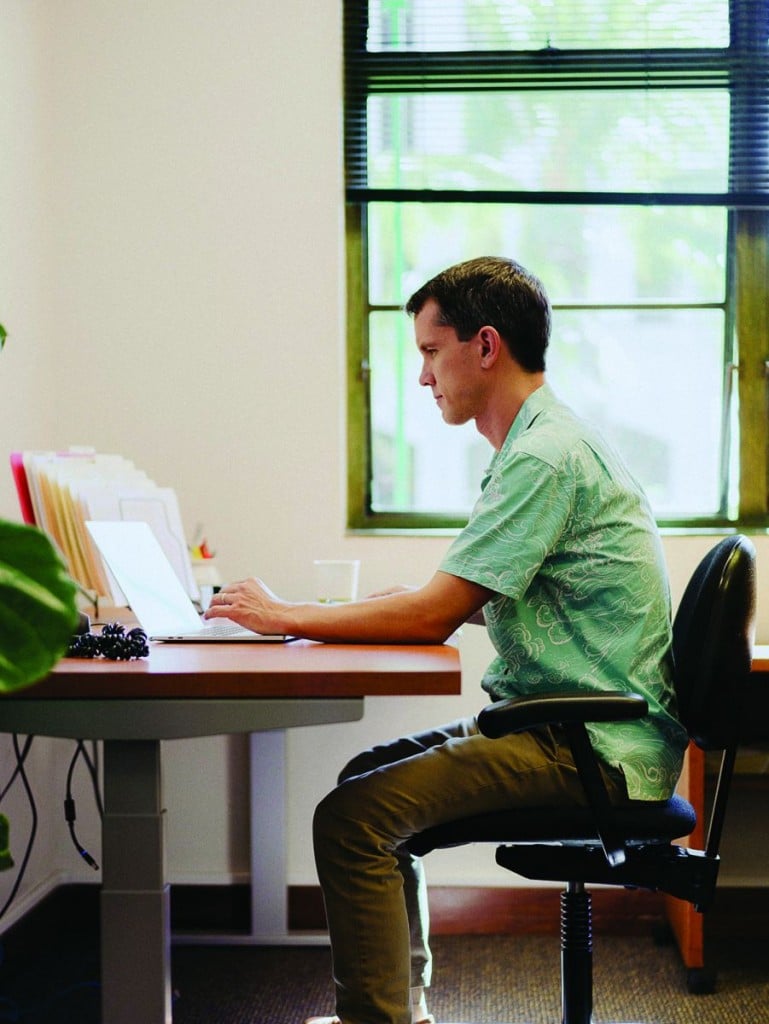 When you are sailing through uncharted waters—and all waters for the foreseeable future are uncharted—it's good to have access to every decision-making tool available.
One of the most powerful of these tools is data.
Over the past few decades, data –and the analysis of that data—has provided nonprofit and for-profit institutions a solid foundation for decision-making as well as the opportunity to openly share information with the public.
Enter The Hawaii Data Collaborative (HDC), which was founded to make data "more accessible, relevant and meaningful" to the people of Hawai'i. When COVID-19 hit, the collaborative worked overtime to make sure data was part of the picture for everyone. The group has built COVID-19 dashboards that have become go-to sites for decision-makers.
One of HDC's most talked-about tools is its Hawai'i COVID-19 federal funds tracker, created in partnership with, among others, the U.S. House Select Committee on COVID-19 Economic and Financial Preparedness. Hawai'i has been awarded $9.2 billion in federal funds to respond to the coronavirus pandemic.
Without the tracker, it would be "really hard to get a handle" on the moving dollars, says Beth Giesting, director of the Hawai'i Budget and Policy Center of the Hawai'i Appleseed Center for Law and Economic Justice. "The Hawaii Data Collaborative has stepped to the fore and is providing an easy way to understand information about where the gaps are."
Giesting adds that the HDC's tracking will allow the public to monitor not only whether the money is being used, but if it is being used in line with community values and priorities. "What I hope is that we will see whether this funding is actually being spent on the purposes that are most important to us right now," she says.
HDC is not trying to replace the human element of decision-making, Redding emphasizes; instead, it aims to provide relevant information to help inform those decisions at all stages of the process. "The data allows us to ground [the decision-making], and test it," he says.
And more of it is needed, says Giesting: "Hawai'i doesn't have nearly enough data available. We are increasing all the time in transparency—and yet there are so many things that are vitally important for people to know that either you can't get to, it is not available to the public, or if you can get to it, it's too hard to understand and make use of."
Nick Redding, HDC's executive director, emphasizes the direct path between access to reliable, user-friendly information and the public's well-being. "We are [often] seen either as a data consultancy or as a policy center or a think tank," says Redding. "Instead, I would hope people see us as a social-change organization, focusing on the role that data analysis can play in improving the well-being of families and communities in Hawai'i."
Redding and others at the HDC are hopeful that the pandemic will be a catalyst for change. "I think [this period] is making the case for data," he says. "It could be the shock to the system that presents us with an opportunity to shift what's normal about decision-making. Look at media stories today … when have we ever talked so much about data in addressing a challenge for our society?"
Redding reflects on the earliest days of 2020, before the pandemic, when no one anticipated all that was to follow. He says he hopes HDC can help prepare Hawai'i for the next disruptive event: "Let's get it right when there's not a crisis, during peacetime. Let's work on data flows, norms of data sharing, and building capacities, so when these things hit, we're ready to go."
---
Updating ALICE
One of Hawai'i's most significant social well-being datasets is Aloha United Way's (AUW) ALICE Report, which tracks the proportion of Hawai'i residents who are "asset-limited, income-constrained, employed." In the most recent ALICE Report, released in 2018, 42% of Hawai'i residents were at ALICE levels of income or below. These are individuals who are working but are still struggling to survive in Hawai'i. The Hawaii Data Collaborative has predicted that by the end of 2020, the percentage of Hawai'i households that can't make basic expenses—from childcare to transportation—could dramatically increase, to 59%. With data, the scope of the problem has been unveiled—and solutions are needed now and fast.