Buy a tree in Hawaii. Make some money at home.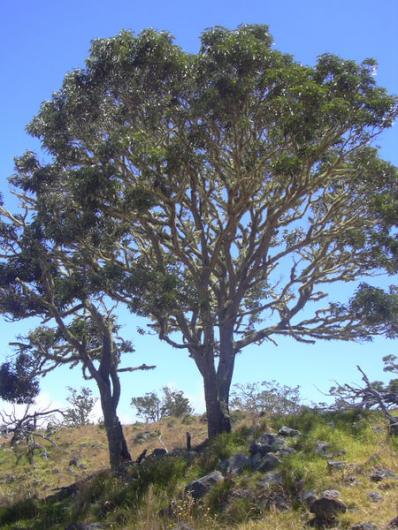 Forget those volatile stocks and bonds. How about putting your dollars into something with real roots, poised for growth?
The Big Island's Mauna Lani Resort and non-profit group True Offsets are offering the opportunity to buy a tree sapling for $37 and plant it in Hamakua.
It's all part of a new ecological restoration project by both groups to beautify the island and help offset carbon emissions.
You don't even have to worry about watering your tree.
Through the magic of the Internet you can watch your tree grow, see statistics on how much carbon dioxide it absorbs and see whether it ends up as a koa wood canoe or part of a wind-power generator—all from the comfort of home.
By the time the tree's fully grown, investors will receive a check for 5 percent of the tree's value at harvest time.
A koa tree—prized for its use in hand-crafted furniture—can be worth upwards of $50,000 in today's market. In theory, you could score $2,500 from a single tree.
The catch? Koa can take anywhere from 30 to 50 years to mature.
Not that patient? You could invest in bamboo that would be harvested in about three years, but for a much smaller return.
Mauna Lani Resort has committed to buying 135 trees including bamboo, ohia, avocado, royal palm and koa. Each tree will have a bar code to help investors track it.
True Offsets has secured 660 acres of land in Hamakua, where they are working to convert an old sugar mill into a hardwood mill that will be completely off the grid, powered exclusively by renewable energy.
Guests of the Mauna Lani can purchase their brand new leafy charge upon check-in or during their stay. For the rest of us, True Offsets has all of the info on its work and tree purchasing programs here.