Celebrate National Selfie Day Today and Any Day at Epic Aloha in Waikiki
Capture unique and fun photos in this 6,000 square-foot interactive photo exhibit at the Hilton Hawaiian Village.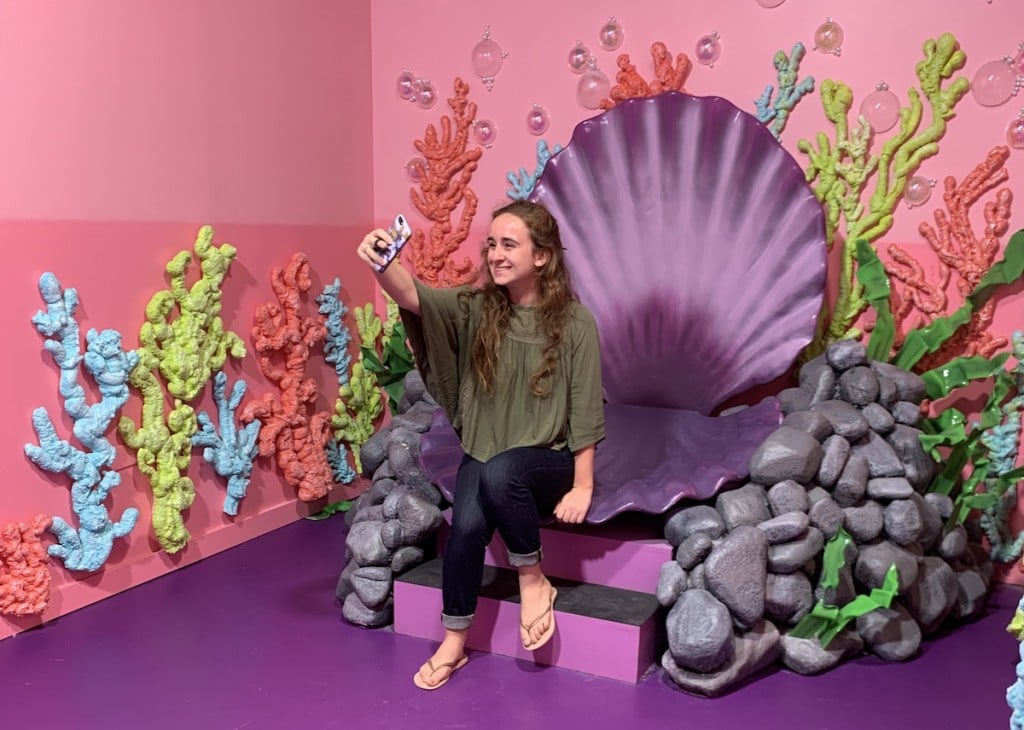 Looking to snap some great photos for the 'gram for National Selfie Day on June 21? We found the perfect spot for one-of-a-kind shots: Epic Aloha, an interactive photo experience at the Hilton Hawaiian Village Waikiki Beach Resort on Oahu.
The exhibit, created last November by a group of artists, contains 12 rooms all full of colorful backdrops, props and even an 11-foot pineapple chair. It's a 6,000-square-foot art exhibit made to be experienced, photographed and shared. You can channel your inner mermaid on a life-size clam shell, create optical illusions in the mirror-clad kaleidoscope room and even jump into a pool of plastic water bottles—part of a room made in partnership with environmentally-conscious Sustainable Coastlines Hawaii, Banán and Bureo.
Have a friend take some shots for your new profile picture or get some photos of everyone, thanks to the exhibit's staff, who check in on you from time to time. They even give some tips on how to get the best pictures at each instillation.
Each of the 12 rooms is different—from the beach-inspired spot where you can pose atop a Jet Ski to the whimsical pink flower-clad entryway—but each is meant to celebrate the Islands' aloha.
The exhibits change every six months and staff members said they expect to switch out the current instillations sometime after this summer, making it a new experience each time you return to the Islands. We're excited to see what Epic Aloha comes up with next!
$26 for adults, $14 for children age 2 to 11, with discounts for residents, military and students. Open daily from 10 a.m. to 10 p.m. Book online for specific time slots. Validated parking for an hour. Hilton Hawaiian Village Waikiki Beach Resort, Kalia Tower, 2005 Kalia Road, Honolulu, (808) 694-9444, epicaloha.com.