Check Out the Hilton Waikoloa Village's Newest Bar on Wheels
If you're thirsting for a brew, don't worry, the Kohala Beverage Cart is on the way.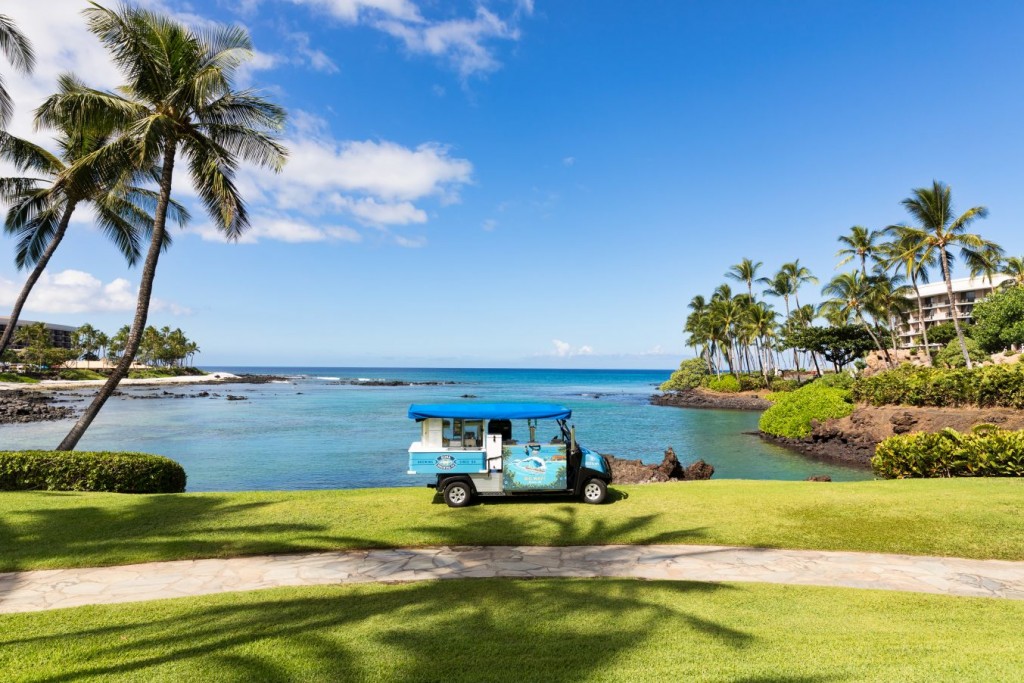 If you're ever on the Big Island's Hilton Waikoloa Village property and see a surf-themed bar on wheels heading your way, don't worry, it's not a dream.
What you're seeing is one of the Hilton Waikoloa Village"s newest amenities: the Kohala Beverage Cart. The resort is describing it as an "adult ice cream truck," maybe because the cart plays jaunty music from its onboard Bluetooth speakers as it drives through the Hilton Waikoloa Village. The mobile bar will feature a two-tap system, and the cart is driven by one of the hotel's skilled bartenders, who will be mixing up cocktails and mai tais on the spot.
Also, it's got food, because what's a good drink without something delicious to eat?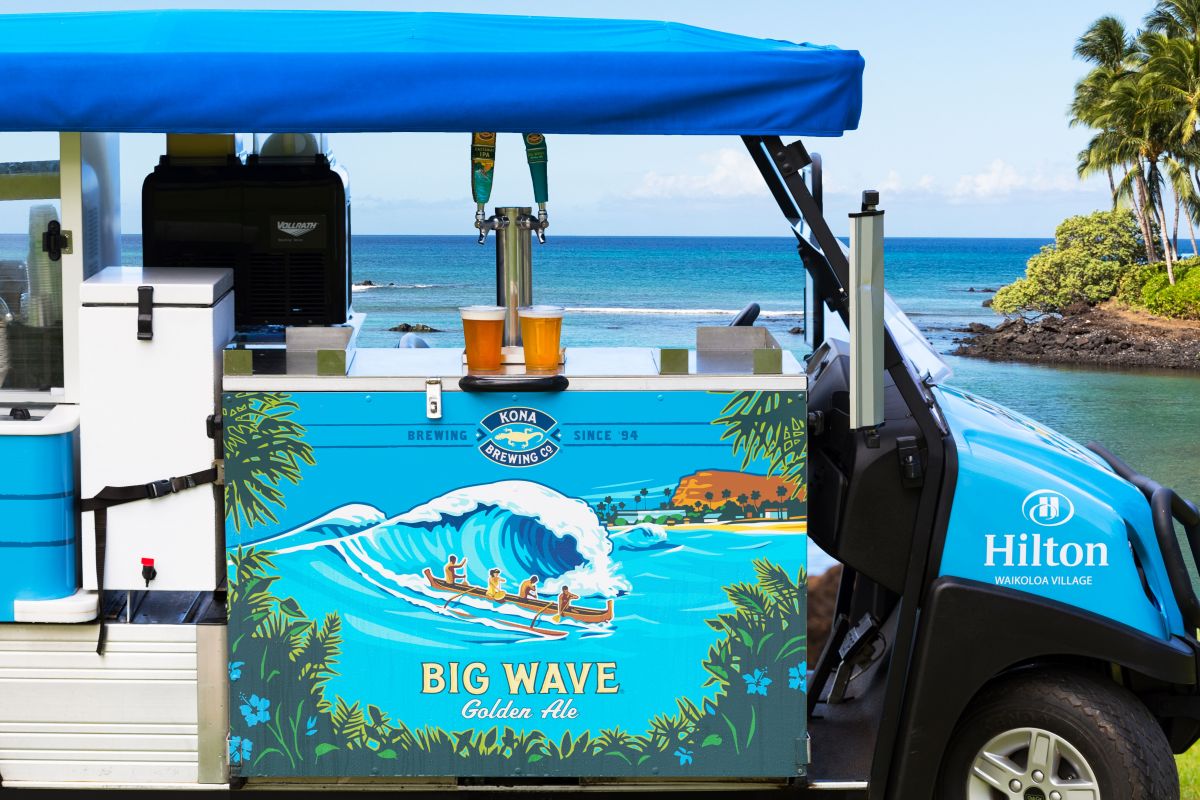 An extensive menu will have guests chowing down on grab-and-go snacks such as the island hummus veggie wrap, steak house burger, ahi poke wrap, wagyu beef hot dog and more.
"The Kohala Beverage Cart has been a hit with guests," said Simon Amos, hotel manager at Hilton Waikoloa Village. "Because our resort is so expansive, it gives guests the opportunity to get an ice-cold drink without going far from their lounge at the lagoon or pool. In addition, because of its efficient design, it can maneuver easily throughout the resort's meandering paths and gardens."
So the next time you're staying at the Hilton Waikoloa Village, keep an ear out for the Kohala Beverage Cart—and don't feel too embarrassed when you're running after it like a kid running after the ice cream truck. We would be, too.